Rumor Control: 'Base Set' is Not Confirmed to be Reprinted at This Time
Hey everyone, you may have seen news circulating on large gaming websites and social media stating that Base Set is confirmed to be reprinted in Japan's "XY BREAK Starter Pack." These websites cite the official Japanese Pokemon Card website as their source, but the official site has not promised that Base Set cards are being reprinted. As I first reported three months ago:

The BREAK Starter Pack will come with 60 random cards, a coin, damage counters, Special Condition markers, and a rule book. The ad says it will be a "Random Deck."

Surprisingly, the product packaging is exactly the same as the original Japanese "Starter Pack" that was released alongside Base Set in October 1996. That starter pack also came with 60 random cards. The ad even says "Look at this nostalgic design!" So this new pack is obviously a throwback to the original one.

This product is obviously being released since 2016 is the 20th anniversary of Pokemon. The new pack will more than likely contain cards from the BREAK era since it's in the title of the deck's name, but wouldn't it be cool if the pack instead contained reprints of Base Set cards for Pokemon's 20th anniversary? Unfortunately, the packaging is probably as far as the nostalgia will go. But you never know!
The product was then officially revealed on the Pokemon Card website last week. As I reported then:
The official site does not say what it will contain. Will it be reprinted Base Set cards or, more likely, modern cards released in the spirit of Base Set? All the official site says is "This is a product that revisits Base Set, the original set from 20 years ago."
All we know about the product at this point is that it contains 60 random cards. Will they be cards from the current BREAK era, as the title of the product has the "BREAK" prefix? Or will they be straight-up reprints of Base Set cards? The answer is: we don't know at this time.
The TCG has reprinted a few select "classic" cards in the past, specifically within a couple of sets that were released between 2008 and 2009. Those cards were released as secret rares but were printed with the current era's card templates (like Scyther below). Or with brand new artwork (like Charizard). The English TCG has also created "reprint" sets, such as Base Set 2, though those were within the same era and only outside of Japan. So anything is possible here. But nothing is confirmed. All we know is that the Starter Pack will "revisit" Base Set.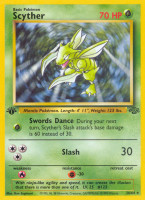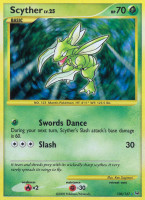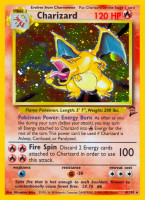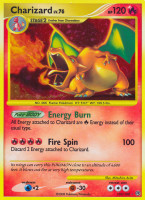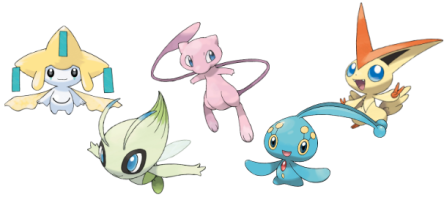 One clue to this mystery is that America will be getting eleven Pokemon TCG boxes themed after Mythical Pokemon next year, as we exclusively reported earlier this month (one box will be released each month starting in February). The big mystery about these boxes is that they will come with two "Pokemon TCG: Generations" booster packs. We don't know what these are, but one guess is that they could contain classic Pokemon TCG reprints from different generations. But it's only a guess.
We know Japan's Pokemon TCG product lineup through March, and there doesn't seem to be anything from which the Generations booster packs will get their cards… except for this "XY BREAK Starter Pack." So if it does contain cards that call back to Base Set (or "revisit" it), that may be what our Generations booster packs contain, which may be why they're named "Generations." But again, these are all guesses.
Whatever may happen, official sources have not stated Base Set is being reprinted. While this may turn out to be the case (and it's not like we're against it), making that claim at this time is at worst false, at best premature.
(Now stop e-mailing me asking why I didn't post this news. :p I posted it last week! And three months ago! :p)