"Judge" SR from "Shiny Treasure ex!"
A new Full Art version of  Judge has been revealed from the Japanese set S4a Shiny Treasure ex! The set releases in Japan on December 1st, with most new cards from the set expected to become part of our own unnamed international Scarlet & Violet 4.5 set when it releases on January 26th.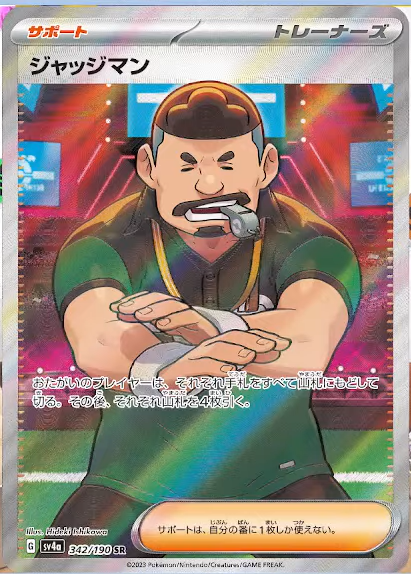 In previous Japanese sets featuring Shiny Pokemon cards, Full Art Supporter cards have appeared before the Shiny Pokemon, however based on the number of Judge Full Art, it appears they have been moved to be after the SSR cards. The regular Judge card from Scarlet & Violet is shown below.