Unusual "Lost Origin" Release Date, New Booster Bundle, and New Holiday Calendar!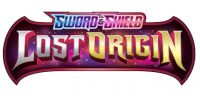 We've confirmed with multiple sources that Lost Origin, our SWSH11 set, will release internationally on September 9th. This release date breaks convention, as our summer sets have always released in August. We're not sure why it's a few weeks later than usual.
With a September 9th release, prereleases should start two weeks before on August 26th. This means Lost Origin won't be legal for Worlds, which takes place August 18th through 21st.
As we posted months ago, Lost Origin features Giratina Origin Forme VSTAR, Hisuian Zoroark VSTAR, Enamorus V, and Brilliant Gardevoir. It will be based on May's Dark Phantasma and July's Lost Abyss. Both Lost Abyss and Lost Origin haven't been publicly announced yet.
A new product will release with Lost Origin called a "Booster Bundle." It will contain six booster packs and a code card. No other information is known at this time.
Releasing September 1st is a new product called a "Holiday Calendar Box." It sounds like a TCG advent calendar. It will contain eight promo cards, six booster packs, six fun packs, two coins, two sticker sheets, a sidekick dangler, and a code card. "Fun Packs" are those sample packs that have released in magazines for certain sets over the years; they usually contain three common cards, one of which is a reverse holo. The sidekick danglers have also released in a few products.
We will also get a new Pokemon V Box and Pokemon V Showcase Box in the fall featuring the same Pokemon V. As usual, the V Box will come with four packs, the promo V, a jumbo version, and a code card. The Showcase Box will come with three packs, the promo V, and a code card.