"Lost Origin" To Feature Lost Zone, Aerodactyl VSTAR, Kyurem VMAX, and More!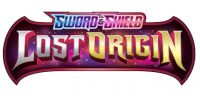 The official set description for Lost Origin has now been revealed!
As we speculated months ago, the set will see the return of the Lost Zone. It will feature over 190 cards, including three Radiant Pokemon, six Pokemon VSTAR, 14 Pokemon V, one Pokemon VMAX, and another 30-card Trainer Gallery.
Its featured cards will be Giratina VSTAR, Aerodactyl VSTAR, Magnezone VSTAR, Drapion VSTAR, Hisuian Goodra VSTAR, and Hisuian Zoroark VSTAR. Kyurem VMAX, Enamorus V, and Radiant Gardevoir will also appear in the set.
As posted many times, the set will combine May's Dark Phantasma and July's Lost Abyss. The latter hasn't been revealed in Japan yet, but we'll probably see it announced this week.
The Lost Zone was originally introduced in 2009's Platinum set. The mechanic is heavily associated with Giratina. The Lost Zone is an "out of play" discard pile. Cards can't be retrieved from it once they're banished there. The mechanic was reintroduced in 2018's Ultra Prism, but went back into retirement a few sets later.
You can read the full set description for Lost Origin below. The set will release on September 9th, which is later than usual.
Surpass the Point of No Return!

As the boundary between dimensions tears apart, Giratina VSTAR plunges the world into the abyssal shadow of the Lost Zone! While Aerodactyl VSTAR harnesses this distorted power, Magnezone, Drapion, Hisuian Goodra, and Hisuian Zoroark also appear as Pokémon VSTAR to show off their own astonishing skills, joined by Kyurem VMAX. Above the shadows, Enamorus V and Radiant Gardevoir conjure up dazzling magic in the Sword & Shield—Lost Origin expansion!

Over 190 cards
3 brand-new Radiant Pokémon
6 awesome Pokémon VSTAR
14 powerful Pokémon V and 1 enormous Pokémon VMAX
30 cards with special art in the Trainer Gallery subset
More than 15 Trainer cards