TPCi Publishes Updated COVID-19 Protocols, Live Event Registration Now Open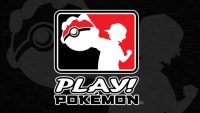 The Pokemon Company International has published updated COVID-19 protocols, including those for local events. This document details requirements for sanctioned events, including local events like League Challenges and League Cups and larger events like Regional Championships and International Championships. As both players and staff will be expected to comply with these protocols as events return, it is important that all individuals that will be participating in any sanctioned Pokémon event review the full document here.
A handful of the standout details are highlighted below and the FAQ is posted at the foot of this article.
All individuals present at events must wear an appropriate face mask at all times. Cloth masks alone are considered insufficient and individuals must wear a surgical mask or respirator meeting specific international standards to be considered sufficient.
Eating and drinking is forbidden inside event venues, except where clearly-separated, health regulation-compliant food service areas are being operated.
Players must sanitize their hands prior to facing each new opponent and should skip the traditional start-of-match handshake. Each match must be at least 3 feet away from the next match.
For Premier Events, like Regional Championships, International Championships, and the World Championships, all attendees and staff must be fully vaccinated and provide proof of that vaccination. Booster doses are required if the most recent dose was 7 months or more prior the event, and all vaccinations must have been received at least two weeks before the start date of the event.
Players at Premier Events must provide a negative COVID-19 test result in addition to their proof of vaccination. Players must provide the results of 1 PCR test result within 72 hours of the  event start date or two negative antigen or lateral flow tests results taken on consecutive days, at least 1 of which must be from within 72 hours of the start of the event.
Symptomatic individuals, even if vaccinated, should refrain from participating in an event. Symptomatic participants and those with whom they share accommodations may be asked to leave the event, even if asymptomatic.
All events attendees must also socially distance and comply with local regulations.
FAQ
Q. Who is responsible for meeting Local Event requirements?

Everyone is responsible for ensuring a safe and healthy event.

Professors: You are to ensure the venue meets these requirements, to organize events only at venues that are compliant, and to document that compliance.
Store Owners & Venue Staff: You are also responsible for enforcing these requirements and for making sure compliance is documented.
Players and Spectators: You are to follow the instructions given by the venue and Professors in charge of the event and to report noncompliance to TPCi.

Q. What if I cannot wear a face mask at Local Events due to health reasons?

If you cannot comply with the rules listed above, it is your responsibility to refrain from attending Local Events until these requirements are lifted.

Q. Our Local Event venue has a café, restaurant, or other food or snack service. Can we host events?

We are not allowing food or drink to be consumed inside during Play! Pokémon events unless there is a clearly separated food service space operated in strict accordance with local  health regulations and ordinances. All eating and drinking must remain separate from the event.

Q. Can our Local Event venue impose rules that are stricter than those listed here? (Example: Vaccination documentation requirements, higher-grade mask requirement.)

Doing so will not negatively impact one's eligibility to run Play! Pokémon events. We would encourage the organizer and venue to be sure to announce these requirements clearly in advance of the event.

Organizers and venues should also remember that it is their responsibility to be aware of and follow all applicable the laws and regulations when imposing additional rules.

Q. Should a Local Event venue need to provide documentation to TPCi, what would constitute sufficient documentation?
Photos, videos, or livestream footage of:

Required signage
Event space
Notices of food and beverage requirements or lack of availability

Q. Why are Premier Event requirements different than Local Event requirements?

The nature of our relationships with the venues and contractors involved necessitate two different approaches to opening events. One set of rules provides independent venues the ability to support their local communities while following their local ordinances. The other allows for more stringent staffing and controls which in turn allow us to accommodate larger attendances.

We intend to continue to update our policy as we are able in order to ensure the best outcomes for everyone involved.

Q. What will process for reviewing my proof of vaccination and negative test look like?
This process may vary slightly from event to event. Please review the process as outlined by the event organizer when they advertise their events.

Q. Will TPCi accept antibody tests as proof of negative testing at Premier Events?

No. Only the two tests listed in the requirements will be accepted as proof of negative testing.

Q. Why do I have to be vaccinated and tested at Premier events?
Vaccination is among our best means of protection against COVID-19. Studies show that people who are vaccinated have greatly reduced rates of severe COVID-19 infection and hospitalization. A small percentage of people who test negative for COVID-19 are in early stages of incubation and may be able to transmit the virus in subsequent days. By ensuring that our staff and attendees are vaccinated, we minimize the impact that any such transmission might cause.

Testing is our best way of identifying who is infected with COVID-19. No test is 100% accurate. However, by requiring all our staff and attendees to provide proof of a negative test, we are greatly reducing the risk of COVID-19 spread during Play! Pokémon events.

Each of these precautions serve different purposes, but by combining efforts along with mask requirements to limit impact and transmission, we are able to achieve better outcomes than one might achieve when using either of the above precautions individually.

Q. I have qualified for a Premier Event but will not meet the requirements to attend or am prevented from attending due to travel restrictions. Will my qualification continue to be valid for future events?
If the event you are qualified to attend occurs and you are unable to attend, this qualification will not be valid for future events.

Q. Will Premier Event Organizers provide appropriate face masks?
No. While Premier Event Organizers will provide masks for staff, it will be the responsibility of all participating attendees and their parent or guardian to arrive at Premier Events prepared to comply with all COVID-19 requirements.

Q. Will TPCi be providing on-site COVID-19 testing at Premier Events?
No. All participating attendees and their parent or guardian will be expected to arrive at check-in with proof of negative testing.

Q. How does TPCi define an acceptable face mask?

For the purposes of Play! Pokémon events, these are the only forms of acceptable face masks:

Disposable surgical/medical procedure masks with all of the following characteristics:

A proper fit over your nose and mouth to prevent leaks.

Straps can be twisted or tied to improve the fit.
Material can be folded or tucked improve the fit.

Multiple layers (minimum 2-ply) of non-woven material.
Nose wire.
No exhalation valve present.

Respirators designed to meet international standards such as:

N95, KN95, 1st, DL2, DL3, DS2, DS3, FFP2, FFP3, KN100, KP95, KP100, P2, P3, PFF2, PFF3, R95, and Special
Note: Respirators with exhalation valves or vents are not allowed.

Combinations of the above masks/respirators, or one of the above in combination with a cloth mask.

Cloth masks used in this fashion should have:

A proper fit over your nose and mouth to prevent leaks.
Multiple layers (minimum 2-ply) of tightly woven, breathable fabric.
Nose wire.
Fabric that blocks light when held up to a bright light source.

Cloth masks used in this fashion should not have:

Gaps around the sides of the face or nose.
Exhalation valves, vents, or other openings (see example).
Single-layer fabric, or thin fabric that does not block light.

Cloth masks will only be accepted when used simultaneously with an acceptable respirator or surgical/medical procedure mask. A cloth mask alone, or even two cloth masks used together, will not be considered an acceptable face mask.

Q. How will updates to this policy be communicated?
This handbook will be updated with any future changes to our policy; please take note of the date at the top of the document.

Q. I have more questions not covered here. How can I learn more?
If you have further questions, or if you have concerns about your ability to comply with our COVID-19 policies, please contact us via Customer Service.