New Layout and Forums Launched, Hacking Updates, and Some Help Needed!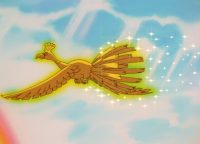 Hi fam! This is a follow-up to the hacking announcement.
The new layout is live — and it's mobile-friendly! I sporadically worked on it during the pandemic, but never intended to launch it this early. There are still bugs and flaws I am ironing out (including all those ads), so please forgive any issues right now.
You can comment under news stories again! This wasn't a feature I expected to return this soon. We worked around the clock to re-program our forums to work with our news software, so we'd love it if you register a forum account and comment below!
The forums have reopened and I have upgraded them to the latest version. However, existing forum members will need to re-upload their avatars. During the hacking all 18 years of files were deleted from PokeBeach, so all forum attachments and media have been lost.
Premium articles will still be down for a few more days. We've been updating their programming to work with the new layout. We will publish a backlog of articles and remedy any subscriber issues once the programming is finished. Thank you for your patience!
I am currently looking for help with data recovery. I have a backup of the server created a few hours after the hackers deleted everything. I took the backup to a data recovery service this weekend (and almost died :x), but unfortunately the price to recover the data is astronomical. If anyone is knowledgeable with Linux .img files and recovery software, I would appreciate your advice!
We are currently seeking legal action against the hackers. That's all we can say right now.
In a few hours the secret rares from Sky Stream and Towering Perfection should be posted by Japanese fans to social media. I will cover that news like usual, so stay tuned!
And here's a quick video message from me:
PokeBeach: New Layout and Forums Launched, Hacking Updates, and Some Help Needed!

Read more on https://t.co/BBXqTvSJ8L:

➡️ https://t.co/fJfl5p7DdT pic.twitter.com/La6904mZxs

— PokeBeach.com💧 (@pokebeach) July 7, 2021