Clash of the Titans — Will Established Decks Embrace Rebel Clash?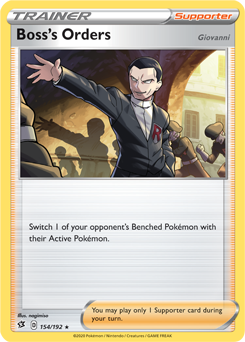 Hello and welcome back to PokeBeach! This is the one and only place where you will find articles from myself and many other strong tournament competitors. Today I have something a little bit more exciting to talk about, the release of Rebel Clash! The last couple of months have been a relatively tough time on the competitive scene, but the arrival of multiple online tournaments and the release of a new set should certainly help things out.
Not having tournaments to play in is never fun, and the previous meta was pretty stale when it came to a competitive setting of any kind. I am hopeful that Rebel Clash will change things for the better, likely by balancing out the game a little bit and opening up the format for a wider variety of highly competitive decks. That is what I will be looking today: Rebel Clash's impact on the Standard format and metagame!
I will go over decks that formed from the new set, new and old decks that are in the spotlight, previously strong decks that changed for the worse, and then I will wrap things up with a power ranking! I know everyone is excited about the new cards and how things will be changing, so I will not delay the start of things any further.
Rebel Clash's Effect on the Meta
A new set always shakes things up at least a little bit–often it changes how past decks are built and played, but I love it when a new fun and dominant deck makes its arrival. Fortunately, I think that might be the case in this set as Dragapult V is certainly a contender to meet that criteria.
Let's start things off with the most exciting part of a new set–the new decks.
---
This concludes the public portion of this article.
If you'd like to continue reading, consider purchasing a PokeBeach premium membership! If you're not completely satisfied with your membership, you can request a full refund within 30 days.
Each week we post high-quality content from some of the game's top players. Our article program isn't a corporate operation, advertising front, or for-profit business. We set our prices so that we can pay the game's top players to write the best content for our subscribers. Each article topic is carefully selected, goes through multiple drafts, and is touched up by our editors. We take great pride in our program!