The TCG Lives On! — PTCGO Tournaments and Breaking Standard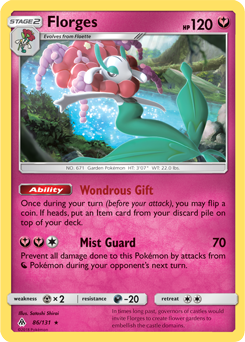 Hello everyone! This is Grant Manley, and it feels like forever since I've last written an article. My last article was about Expanded Florges following Collinsville Regionals, and my, a lot has changed in our world since then. Although the competitive circuit has been cancelled due to the worldwide pandemic, the Pokemon Trading Card Game lives on! In fact, PTCGO has been the focus of many players' attention, as it offers the best alternative to playing the card game in person.
For those who aren't taking a break from the game, you likely know that there is a a large PTCGO tournament that took place this past weekend. As far as I know, this was the largest online tournament to ever take place. Over 1,000 players entered. In case you missed it, there will be three more, and all are free to play. This tournament played similarly to a Regional, and it used the Standard format. There have also been a plethora of other online events such as the Faded Town Invitational, which featured 16 of the world's best duke it out in a double-elimination bracket (won by yours truly), and there is another series that hosted on another platform. Most of these tournaments offer cash prizing! There's still lots of Pokemon to be played despite in-person tournaments being on hiatus. Today I'm going to be looking at the current state of Standard and the results of the most recent one that took place.
If you're trying to play some online tournaments, you're in the right place!
PTCGO Tournament Results
The recent PTCGO tournament featured over 1,000 players, including dozens of pro players. It's comparable to a large Regional, and serves as a solid indicator for the meta as a whole. For reference, the format (Ultra Prism-Sword & Shield) is the same as the Australian International two months ago. After 20 best-of-one Swiss rounds in both Day 1 and Day 2, those with a 16-4 record earned their spot in Top 8. Let's take a look: 1.
Cinccino Mill
Arceus and Dialga and Palkia-GX / Spiritomb
Arceus and Dialga and Palkia-GX / Zacian V
Magcargo Mill
Magcargo Mill
Cinccino Mill
Unfortunately, Mill decks comprised of half of the Top 8. Arceus and Dialga and Palkia-GX variants took three of the Top 4 spots and ended up winning the entire event. Ross Cawthon brought a unique and incredible Spiritomb deck that uses Altered Creation GX to buff Spiritomb instead of Zacian V. A Welder Box deck (aka Ability Reshiram and Charizard-GX) also managed to sneak into Top 8. This Top 8 is largely indicative of the meta as a whole. The tournament was overrun by Mill and Arceus and Dialga and Palkia-GX. This means that if your deck could handle both of those, you were in good shape. This is why Ross was able to do so well with his rogue deck. Blacephalon and Malamar variants were also highly popular, with each having at least 20 representatives in the 170-person day two, though none were able to convert to Top 8. Pikachu and Zekrom-GX and Mewtwo and Mew-GX / Welder did not perform very well.
Beheeyem
---
This concludes the public portion of this article.
If you'd like to continue reading, consider purchasing a PokeBeach premium membership! If you're not completely satisfied with your membership, you can request a full refund within 30 days.
Each week we post high-quality content from some of the game's top players. Our article program isn't a corporate operation, advertising front, or for-profit business. We set our prices so that we can pay the game's top players to write the best content for our subscribers. Each article topic is carefully selected, goes through multiple drafts, and is touched up by our editors. We take great pride in our program!