Win Tons of Free Booster Packs from PokeBeach and TCGPlayer Each Month!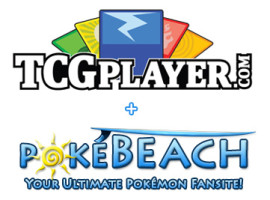 This is a quick reminder!
If you write a blog article, you'll win a booster box from TCGplayer.com if your article comes in 1st place and 12 booster packs if your articles comes in 2nd place. This competition takes place every month and it's completely free — even the shipping!
I don't know why, but this seems to be one of the Pokemon's communities best-kept secrets even though it's literally a free way to win tons of booster packs.
This month, only a couple of members have written blog articles so far! So there hasn't been much competition — why aren't you guys writing?!
To write an article, you can check out this guide. Writing an article is fun and painless, and even if you don't win, your article and name are still seen by thousands of people!
We also offer free monthly tournaments where you can win a ton of booster packs as well! Yes, free — no catches!
And as usual, PokeBeach also offers a premium subscription that gives you access to best player's articles, monthly tournaments where up to four booster boxes of product are awarded, promo products for using unique decks, one-on-one deck help, and more. This is literally the most comprehensive article program out there — your subscription includes a ton of unique and valuable benefits!