Update to the March Community Blog Competition!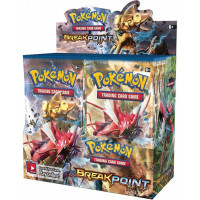 Our March community blog competition is currently underway! Many members are currently writing TCG articles to enter this intense contest. TCGplayer.com will be shipping the top article writer a whole BREAKpoint booster box. Additionally, we are excited to announce that the 2nd place finisher will receive 12 BREAKpoint booster packs.
If you want to participate in the competition, check out this page for more information about writing blog articles. There will be a new competition every month, so you can always enter!
Also be sure to check out our Monthly TCG Cup tournaments where up to four booster boxes of prizes are given out to top competitors along with additional promo products if you're a premium member. The winners of the March TCG Cup were just announced along with interviews with the finalists. The April TCG Cup will be posted to the front page on April 1st.
Thanks to TCGplayer.com we are able to run these competitions so please be sure to take a look at their website! They have the best prices on all Pokemon TCG cards – you won't find better deals anywhere else!