New XY Trainer Kit Featuring Pikachu Libre and Suicune!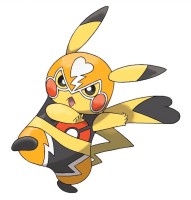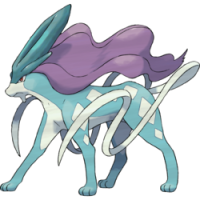 The fourth XY Trainer Kit will be released in stores by April 27th and will feature holo Pikachu Libre and Suicune cards. The kit will contain two 30-card decks, two guides, a two-player mat, damage counters, Special Condition markers, a coin, a deck box, and a PTCGO code card.
There is currently no dedicated Pikachu Libre card in Japan, nor is there a Suicune that isn't destined for an English set, so these cards will likely be brand new (the most recent Suicune also has an Ability, and Trainer Kits never have Pokemon with Abilities).
It seems this Trainer Kit is also meant to advertise Pokken Tournament since both Pokemon are playable fighters in the game. This might mean Pokken Tournament is being released in America this April or May.