Hoopa Distribution in the UK Later This Month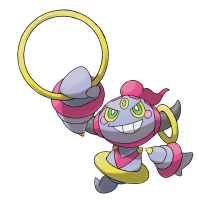 Pokemon has sent out a press release revealing that serial codes for Hoopa will be distributed in the United Kingdom at GAME stores between October 23rd and November 5th.
This likely means a distribution for Hoopa will be coming to the United States around the same time, especially since Diancie codes were distributed at Gamestop stores last October. Stay tuned for a potential announcement!
The Hoopa movie will probably play on Cartoon Network in November as well.
Update: Hoopa will be distributed in North America "later this year," according to TPCi.