Today is TCG Tuesday! Every Tuesday, we'll post a TCG activity to the front page!
Welcome to PokeBeach's Monthly TCG Cup! Up to 64 players will duke it out in a Standard format Swiss tournament to determine who is currently the best TCG player on PokeBeach! All matches will be held on TCG One. Who will claim the coveted golden trophy?
All announcements and pairings will be posted in this news story and its associated forum thread, as you can see below. Be sure to bookmark this page and check back regularly for the latest updates and pairings!
Registration
Registration will be open until this Saturday, May 9th, or until all spots are filled. We will be accepting up to 64 players, first-come, first-serve.
This tournament will last 6 rounds. You will have 5 days to complete each round and every round is best-of-3, meaning whoever wins two out of the three games wins the round.
You can only participate in this tournament if you're in a North American time zone or can commit to its schedule. If you're in a completely incompatible time zone than most of our players, you should not register for this tournament.

To sign up, post (1) your timezone, (2) your availability, and (3) your TCG One username below. (Posts lacking any of this information will not be registered.) If you do not have a TCG One account, you can make one here.
Your tournament organizer for this event is Camoclone. If you have any questions or issues, feel free to send him a PM.
Tournament Format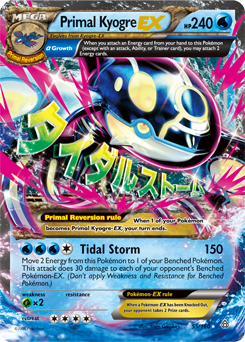 Standard format (BCR to PRC). For a list of Standard-legal cards, click here.
This is a Swiss tournament. Everyone plays every round and you are paired against players with a similar record as you progress.
All rounds are best-of-3. You need to win two out of three matches to win the round.
All matches must be conducted on TCG One, a fan-made simulator hosted by PokeBeach. This is so we can confirm matches actually took place and resolve any potential disputes. No exceptions.
You must use the same deck for all rounds just like a real tournament.
Tournament Timetable
Round 1: Sunday 5/10/2015 to Thursday 5/14/2015
Round 2: Friday 5/15/2015 to Tuesday 5/19/2015
Round 3: Wednesday 5/20/2015 to Sunday 5/24/2015
Round 4: Monday 5/25/2015 to Friday 5/29/2015
Round 5: Saturday 5/30/2015 to Wednesday 6/3/2015
Round 6: Thursday 6/4/2015 to Monday 6/9/2015
All match results must be posted by midnight PDT on the last day of each round or both players are disqualified. Note that colluding is not allowed, and that TCG One saves logs for every battle.
Round Procedure (Must Read!)
Round Start: Match pairings are posted on the first day of each round. When the pairings have been posted, it is your immediate duty to contact your opponent via PM and arrange a time to battle them. Let them know your time zone and availability.

…If you do not hear from your opponent after two days (48 hours), it is mandatory that you send a PM to Camoclone on the third day to alert us. Your opponent will then be dropped from the tournament, even if they responded to you between the second and third day. This is not optional.
…If you both cannot agree on a time after 48 hours, send a PM to Camoclone so we can determine who should be dropped for signing up for a tournament they did not have time to play.

Battle Time: Time to battle! Make sure you record the time and date you played each match – you will need this information when posting your match results. We need this so we can verify you both played by checking the TCG One logs.

…If your opponent does not show up or is over 30 minutes late, please send a PM to Camoclone so they can be dropped from the tournament. This is not optional.
…If your matches somehow do not get completed, and you did not alert us along the way that your opponent did not communicate with you or show up, you will both be dropped from the tournament.

Reporting Matches: The winner of the match must report to this thread with 1) who won and 2) the time and date each match was played (make sure to report your time zone as well). This is so we can confirm matches actually took place and resolve any potential disputes. No exceptions. If this information is not reported, both players will be dropped from the tournament.
Penalties: Players who are dropped from the tournament will be banned from participating in any PokeBeach event for 60 days, will lose all points earned in the tournament, and will lose an additional 6 points from their overall PokeBeach Tournament Score. Additional offenses could result in an overall ban from the site.
Dropping: If you would like to drop from a tournament between rounds, simply PM the tournament organizer. If you drop from a tournament this way, the only penalty is that you will lose all points you have gained from it.
Tournament Prizes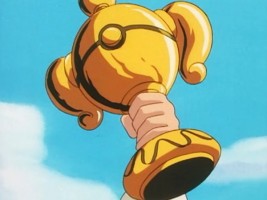 PokeBeach members earn badges next to their usernames that are visible on all parts of the website. These badges denote your accomplishments to other members and viewers. If you place high enough in this tournament, you are eligible to win the following:
Top 16: Silver Medal 
Top 8: Gold Medal 
3rd place: Bronze Trophy 
2nd place: Silver Trophy 
Champion: Gold Trophy 
Players that participate in this tournament are also awarded Tournament Points. The higher you rank, the more points you get!
At the end of the year, the players with the highest PokeBeach TCG Tournament Points will duke it out to determine who is the #1 TCG player on PokeBeach! You'll win the coveted PokeBeach Master Championship trophy and real-life prizes!
Useful Links
Have fun, Trainers! Be sure to check PokeBeach's front page for current tournaments and events so you can earn even more points!