Special Limited Edition Dialga and Palkia DS Lite
Didn't have time to post this yesterday…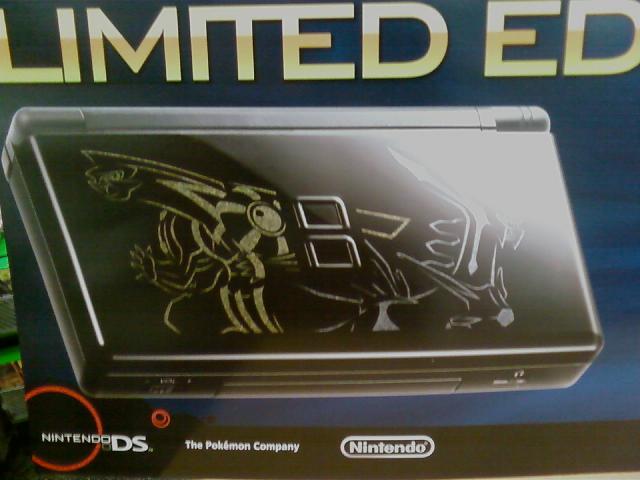 GoNintendo has posted pictures of a Gamestop advertisement revealing a special Dialga and Palkia-themed DS lite. The DS will come in a bundle package that costs $129.99, which includes a matching Nintendo DS carrying case, a Pokemon Mystery Dungeon Explorers of Time and Darkness DVD (this is a special that has not aired in America yet), a poster featuring Grovyle, and a special Gamestop Pokemon t-shirt. That's a lot for $129.99.
We've found out from a Gamestop employee that this is part of next week's Gamestop advertising, so expect the package to become available "soon." Since this is a limited edition bundle, they will probably sell out quickly.
The Dialga and Palkia DS was released simultaneously with Diamond and Pearl in Japan, so it has been about two years since they have had it. The next Pokemon-themed DS lite features Giratina Origin Forme in celebration of Platinum's release, so there is a possibility we could receive that in the future as well.