Is anyone besides me having trouble remembering the set name for Secret Wonders?
---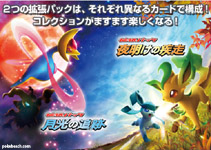 New "Moon Hunting / Night Dashing" News – New news for Japan's DP4 set has just come in from the official Japanese TCG website, and it now officially confirms that our Secret Wonders (DP3) set will be a combination of both Japan's Shining Darkness (DP3) and Japan's Moon Hunting / Night Dashing (DP4) sets, as we predicted earlier this week.
Moon Hunting / Night Dashing will feature two 30-card theme decks, each themed after Electivire and Magmortar (pictured below). Since both cards are in our Secret Wonders set (DP3), but come from this Japanese set (DP4), we now know that our Secret Wonders set is a combination of both Japan's DP3 and DP4. Most of the card images revealed on Monday are from Japan's DP3, and now we have these DP4 cards in our English set (I am trying to be as clear as possible with explaining this). However, as we previously discussed, cards like Darkrai, which were originally in Japan's DP3 set, will probably be removed from our set and placed into the next American set to coincide with the release of Dialga vs. Palkia vs. Darkai, the 10th Pokemon movie. The DP4 cards substituted into the set are probably making up for the DP3 cards taken out.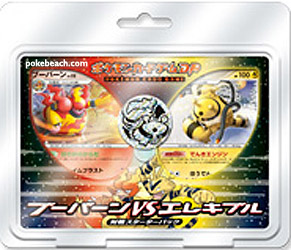 Pictures of three new cards were revealed as well, featuring Cresselia, Glaceon, and Leafeon. However, the images are too small to read, so translations are not available at this time.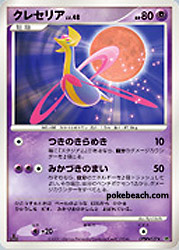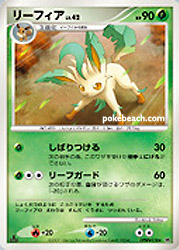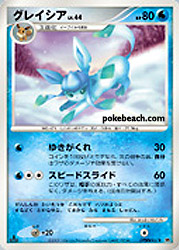 It appears that Latios, Latias, Roserade, and Floatzel will appear in DP4 based on the wallpaper below, which was previously unknown. To download the wallpaper, select your screen resolution below, save the image to your computer, and set it as your desktop wallpaper.