LL, Carddex, Shiftry ex Review, Appr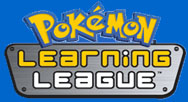 Pokemon Learning League and May's New Voice – Is your kid stupid? Does he or she seriously lack basic knowledge that your snobby neighbor's kid knows? Do you find yourself asking what went wrong with your kid or if your partner dropped him or her on the head when you weren't looking? No, I'm just joking – everyone is smart in his or her own way – no one is really stupid. A new Pokemon Learning League Website has opened, with the intentions of teaching children from grades three through six lessons on the basic subjects of school. Most likely, it will help to aid children in school and help to improve their knowledge, giving them the edge over other kids. I wish they had made this when I was in third grade. On the website, you can see a demo of a science lesson in which you learn about the moon, and it is pretty interesting – I found myself being reminded of terms I only learned two years ago as a Sophomore. In addition, you can hear the new voice of May on the website, which will be used in the upcoming Battle Frontier season, as well as the old voice of Ash (from the original Mastermind of Mirage Pokemon special – remember, his voice is no longer being used in the Anime). Check it out!
---
Modifed Carddex Updated – The [Modified Carddex] has been updated with all legal sets as of now (Deoxys through Crystal Guardians), excluding promos. If you cannot see that it has not been updated, clear your cache. For those of you who do not know what the Modified Carddex is, it is a handy tool that lets you view all cards that you can use in Pokemon Trading Card Game tournaments (remember – excluding promos). For more experienced players, it is handy in that you can view pre-evolutions of cards (such as Aron) and choose the best one for your deck (such as for your Aggron ex deck). For everyone, it allows you view scans of all cards you can use in a tournament on one simple page.
---
New Card Review – Today's INVALID CARD SHORTCODE features a Pokemon that can create terrific windstorms. What is this Pokemon? Why it's [Shiftry from EX Crystal Guardians]! To comment on this card and its reviews, you may post in this thread.
---
Apprentice Patch Update – Venusaur has updated the Apprentice patch with all known promos, as well as the POP 4 set. You can download the patch on our Apprentice page. If you do not know what Apprentice is or have never tried it, you are missing out! it is a program that allows you to play the Pokemon Trading Card game online against other people and by yourself, and is handy for testing out new decks. Check it out if you have not already!