Unless there is some major news tomorrow, I don't think I will be updating the site. I have to get through three summer books (Wuthering Heights, The Awakening, Catch-22) by August 31st, and I need to finish my first one tomorrow (don't ever procrastinate… especially before the year even starts). So, yeah.
---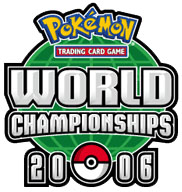 Coverage of Worlds – Alright, so, we have this big tournament coming up called "Worlds," and some people want me to cover it. How I will plan to cover the event I do not know yet. By default, I will be taking tons and tons of pictures (more than 2000 pounds), and I will be taking some video, but other than that, what else is there to cover? If there is internet at the hotel, which apparently there is, should I do live updates? I know that when most people do not go to an event, they post in forum threads asking "How is so-and-so doing?" so maybe I will try to take pictures of the match slips that are posted, and then upload them here immediately so that people can see a person's record and how well they are currently doing. Other than the above, should I try to obtain an invisibility cloak, walk past the PUSA people guarding the Worlds tournament area, and write down what people are playing? Should I update people via our chat room, the forums, or telepathy? Should I try to unleash some psychic beast and control the entire event so that I can write about the entire thing before it happens? What else is there to do? If you want to make any suggestions, feel free to post in this forum thread.
---
New Card Review – Today's INVALID CARD SHORTCODE features a Pokemon that steals the lives of people lost in mountains (how evil…). What is this Pokemon? Why it's [Gengar from EX Legend Maker]! To comment on this card and its reviews, you may post in this thread.