Okay, okay, okay. Give me two more days and I will have all of the pages working again! I promiseeee. Also, I went out today and bought a new microphone to record the voice actors for Comic-con, and tomorrow I will buy my ticket online to attend the convention. We'll have everything you need regarding the Lucario dub and the new voice actors on July 20th (possibly 21st if I get home late)! Also, there has not been any TCG news as of late.
---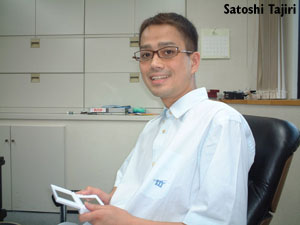 New Diamond and Pearl News – Thanks to Bangiras, we have a translation of a recent interview conducted with Satoshi Tajiri on the official Pokemon Ranger and the Prince of the Sea: Manaphy website. Read below for all the details!
Here is part 1 in our movie prerelease special! Introducing the father of Pokemon, Game Freak's Satoshi Tajiri! In fact, the main character in the games and movies, Satoshi, is named after Mr. Tajiri.

Hello! I'm Satoshi Tajiri from Game Freak! This year's Pokemon movie is upon us! "Pokemon Ranger and the Ocean Prince Manaphy" is finally opening this Saturday. I hope it will be one of your wonderful summer memories. Currently, Game Freak's development staff is putting the finishing touches on its newest Pokemon game, "Pocket Monsters Diamond and Pearl." Our diverse creative geniuses are debugging, writing data, working on programming, graphics, music and sound effects, all for a single game.

I think that everybody will be enjoying Diamond and Pearl by the end of Summer. Let's meet again when that happens!
So, from this we learn that the games will possibly be coming out towards the end of the summer, and that right now, it is almost done. We originally believed that Diamond and Pearl were coming out September 28th, but it looks like Tajiri is hinting that it might come out even earlier. Wow, guess it doesn't take that long to massively produce thousands of Nintendo DS games – it must take only two months.
---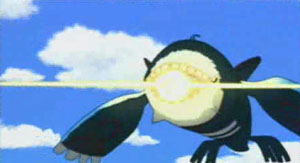 Manaphy Movie Trailers – The official movie website for the 9th Pokemon movie, Pokemon Ranger and the Prince of the Sea: Manaphy, was recently updated with the fourth and final movie trailer. Below you can open all of the recent trailers released by clicking the links (you only need to click one under each category, depending on your video player preference and connection speed).
Pokemon Ranger, Jackie – 1st Trailer
Windows Media Player – Large Trailer
Windows Media Player – Small Trailer
Quicktime – Large Trailer
Quicktime – Small Trailer
The Water Pokemon Show – 2nd Trailer
Windows Media Player – Large Trailer
Windows Media Player – Small Trailer
Quicktime – Large Trailer
Quicktime – Small Trailer
The Awakening of Manaphy – 3rd Trailer
Windows Media Player – Large Trailer
Windows Media Player – Small Trailer
Quicktime – Large Trailer
Quicktime – Small Trailer
Lots of Scenes – 4th Trailer
Windows Media Player – Large Trailer
Windows Media Player – Small Trailer
Quicktime – Large Trailer
Quicktime – Small Trailer