School ends TOMORROW! Still no stable internet, though! A technician is coming down next week to look at our house's wiring to see if there is a problem.
---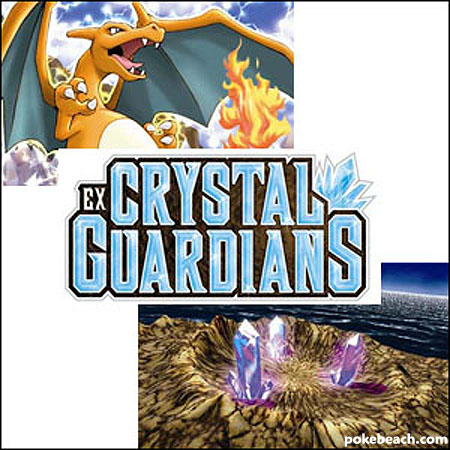 First EX CG Scans – Thanks to Lorelei, we now have two scans of cards from EX Crystal Guardians – Charizard and Sceptile ex. These scans come from a piece of paper given out at the Norwegian Nationals telling about the EX CG pre-releases, and luckily, Lorelei was able to scan them for us! However, they are in black and white, but it is still better than nothing since you get to see them in English! These scans show us that there will be 100 cards in the set, and since the original Japanese set only had 75 cards, we should be getting some new cards in the set, possibly from Furthest Ends. We also may get new cards that Japan does not even have yet, just like in EX Emerald last year when we had Scott and Battle Frontier before Japan did. Anyways, click the thumbnails below for larger versions.
---
New Layout Progress – I have been slaving over working on the new layout, and it's coming together nicely. The only problems I keep having is making it compatible with Internet Explorer in certain regards, since Internet Explorer is so outdated and does not meet today's standards of web design and coding (which is one of the reasons why you should all use Firefox!). I think I will probably have it done next week, but I probably will not integrate it into the site until Internet Explorer 7 comes out sometime in the summer. That way, I can see what I need to change in the layout, since most people do use IE and will probably upgrade. Also, in my internet downtime, I have been working on EX R/S scans, and have about 80% of the set done. They should be put up next week, and then I can start on EX Sandstorm.