Two updates in one day (barely four hours apart). Read the previous update if you missed it.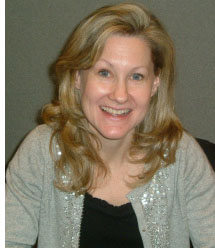 Veronica Taylor's Reply – The other day after I posted the Veronica Taylor / Eric Stuart e-mails, I e-mailed Veronica Taylor (voice of Ash and May) myself, and received a reply just now. I forgot to save my original message to her, but I said something along the lines of "4Kids go bye-bye makes people happy, voice actors go bye-bye makes people angry, we want you guys to stay, lala."
Water Pokemon Master (I took out my real name)-
Thanks for your note. First of all let me say that knowing the script writers as I do, they work very hard to put out the best show possible, given the network restrictions and translation difficulties. I can understand people not being happy as I have heard that the differences between Japanese and American scripts are sometimes vast. It will certainly be worse if someone else starts adapting them. (I think this is referring to when I said we won't be sad for 4Kids to go.)

Pokemon USA avoided discussing the resigning of the contract with 4kids for a long time. Apparently they were using that time to find a studio in which they could be in control of the dubbing themselves. They have apparently had this studio do a demo episode and have said they will be using them and sound alikes for the Anniversary episode ("Mastermind…"). No one currently working on the show has been asked to work on this, we've simply been informed that we are being replaced. We have no say in this matter and there has been no opportunity for 4kids to negotiate any aspect of the special or the series.

We are all under contract with 4kids and have enjoyed a good creative and business relationship with them over the years. The show would not be the same without all of us working together as it is a terrific group effort with everyone giving 100% (even after all these years).(Oh, I also asked if 4Kids would let her and other VAs go over to PUSA for Pokemon, and if they were under contract. I think the first part of the paragraph answers that question.)

I think that if enough people write/email Pokemon USA and express their dismay, we may get them to realize their mistake before it is too late. I don't know if they have recorded the Anniversary special and I doubt they have started season 9 as we are just finishing season 8 now. Spread the word!!

Thanks for your help!!
Veronica
If you want to save the voice actors, then you should probably write a letter to Pokemon USA (since sending them an e-mail doesn't exactly guarantee that you are going through trouble, and they may even not read them or may delete them). *pulls out a POP pack* To write to Pokemon USA, you can write to the following address:
Pokemon USA
1177 Avenue of the Americas
New York, NY 10036
Please be sure to use proper grammar and spelling, and don't bash or insult PUSA. You should mainly express your dismay towards them using "imitations" instead of the "real" voice actors, and should say it would greatly ruin the show. The second you bash, insult, or cuss at them, I can almost guarantee the letter will go into the fireplace (if it even gets that far). I will be writing a letter to them and sending it off tomorrow.