Saturday – October 9th, 2004
.:: Saturday – October 9th, 2004
Today we have more EX Team Rocket Japanese and English treats and goodies.

First of all, we have learned that the set will have three Shining Pokemon in it, which will be Mudkip, Torchic, and Treeko. Shining Pokemon cannot evolve into regular Pokemon, and have a star after their names. The art of the cards also comes right out of the border, as if they are going to pop right out of the card. You also can only have one version of each of them in your deck, so you cannot use 4 Shining Mudkip. Thanks to Marcello-Milord from the PokeGym, we have two scans of Shining Mudkip and Torchic that will be in the English version of the set, which you can see below (click for larger images).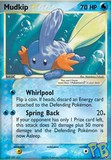 Secondly, we have some more Japanese scans, which came from the official Japanese website. You can see those right below this paragraph.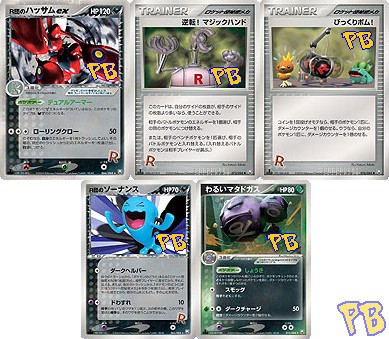 Thirdly, we have added 8 new translations to our EX Team Rocket Returns spoiler page. To view the page, as well as translations from the other day, [click here]. Thanks to Trekiev and vincent0906 for translating them!

Fourthly (I need to stop numbering my paragraphs like this…), the Japanese E-Bay website has three auctions up on it for Rocket's Sneasal ex, Rocket's Zapdos ex, and Rocket's Scyther ex. Too see images of them, click the links below.

[Rocket's Sneasal ex]
[Rocket's Zapdos ex]
[Rocket's Scyther ex]

Tomorrow we will have a complete English version set list of EX Team Rocket Returns, so be sure to check back! We are and will continue to be your #1 source for EX Team Rocket Returns, so keep checking back!
.:: By: [Water Pokémon Master]