EX Dragon Scans + Locator and Rocks America Report
EX Dragon Scans + Locator and Rocks America Report
By: Water Pokémon Master — Sunday – October 26th, 2003
»EX Dragon Scans: PSGames, the Dutch Distributor for the TCG, has put up some pics of EX Dragon cards. To view the card pics, click the names below. As you will see, many of the cards use two different energy types (colorless doesn't count). Lady Outing anyone?
[Salamence]
[Flygon]
[Latias]
[Absol]
[Plusle]
[Shedinja]
[Horsea]

»EX Dragon Tournament Locator: The EX Dragon Pre-Release Tournament Locator is finally up! To find a tournament near you, [click here].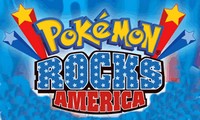 »Pokemon Rocks St. Louis Report: The St. Louis Pokemon Rocks America has come to an end. To view Pokemon.com's report on the event, [click here]. According to some members at PokeGym, it was not as great as it people thought it would be. But, this could have been because it was raining! So, be sure to come down to the other Rocks America events in San Diego and Texas.
News/Event Reminders


»Pokemon Advanced begins Saturday, November 1st.
»EX Dragon Pre-Release Tournaments [click here for locator]
»Halloween is five days away! Be sure to bring along a Hoothoot or Noctowl when you go trick-or-treating incase you run into any Ghost Pokemon.
Interesting Pokémon Fact


»Did you know that when Pokémon was first being developed for the TV show that the developers had to choose a Pokémon for Ash. The choices were Pikachu and Clefairy. I wonder what it would have been like if he had a Clefairy. 0o
Interesting Non-Pokémon Fact


»Earth is covered by 71% of water.