Pokemon Center Rectifying Some Orders with Missing Pikachu Promos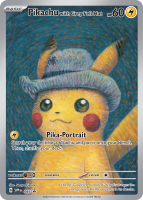 The Pokemon Center appears to be sending out separate shipments of the "Pikachu with Grey Felt Hat" promo to customers whose orders listed it, but did not receive it.
Earlier this week, numerous fans on social media reported that their Pokemon Center shipments were missing the promo. This was even when their order confirmation showed the promo would be included in their shipment.
At first the Pokemon Center's stance was to backpedal on including the card:
"Unfortunately, we have determined that the Pikachu with Grey Felt Hat promotional card was sold out by the time your order was placed due to overwhelming demand for the card. Note that adding an item to your cart, including promotional items, does not reserve stock and qualifying purchases also do not guarantee a promotional card."
It goes without saying that this infuriated fans because to get the promo, they needed to spend $30 on Pokemon TCG products that they might not have otherwise purchased. This also meant they had no assurance they would receive the promo until the shipment arrived at their door and they would have to pay for TCG products they can't return.
However, the Pokemon Center now appears to be shipping out the card separately to some affected customers. If your order included the card but you didn't receive it, you may want to contact them to see if you will receive a copy.