Local Championship Point Events to Return in 2023!
Moments ago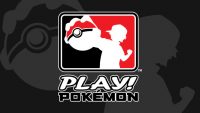 , The Pokemon Company International sent out an email to Professors stating that local-level Championship Point events will resume in 2023, potentially as early as January. The events have been suspended since March 2020 due to Covid.
In the email, Pokemon asks its Professors to begin League reporting as of today to ensure that their stores will be eligible to host events "beginning in January 2023." Stores must report regular League play at least once between September and November to maintain their ability to host sanctioned events. Reporting also ensures that stores receive their allocations of League materials and prize support once events resume.
Although the requirements to qualify for the 2023 World Championships in Yokohama, Japan have yet to be revealed, this announcement should help many players breathe a sigh of relief. Without local Championship Point events like League Challenges and League Cups, the only way for players to earn Championship Points was at large interstate events like Regional Championships. Thus, players who couldn't travel often would have had a harder time qualifying for Worlds.
The return of events in January may have been foreshadowed with Pokemon's earlier announcement that there would be no VGC events until January 2023:
With Pokémon Scarlet and Pokémon Violet releasing later this year, we will reevaluate the structure of the 2023 VGC circuit. After the 2022 World Championships, there will be no Video Game Championship Series events until January 2023, when all competitive events will be played in Pokémon Scarlet and Pokémon Violet. More information will be released later in 2022.