SWSH12 Release Dates Revealed!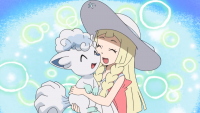 Our SWSH12 set following Lost Origin will release internationally on November 11th.
Prereleases will take place from October 29th through November 6th.
This means that despite Lost Origin releasing in September instead of August, the release schedule for upcoming sets will not be affected. A permanent shift is not occurring. It's still unclear why Lost Origin is having a later release, but it could be related to factory production.
Our SWSH12 set should feature the cards from Incandescent Arcana and Paradigm Trigger as well as cut cards from Lost Origin. We should see cards like Alolan Vulpix VSTAR, Lugia, and more.
Following SWSH12 we'll be getting a special SWSH set in early 2023.