All "Battle Region" Secret Rares Revealed — Plus Box Pull Rates!
We now have clear images of all the secret rares from Battle Region. The set releases in Japan on Friday.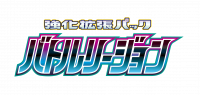 Each of the set's booster packs contain six cards. Each pack comes with a guaranteed holo or better. There are 20 packs per box.
On average each box contains 12 holos, 17 reverse holos, three to four Pokemon V, two Pokemon VSTAR, three Character Rares, one Shining Pokemon, and one of either a Character Super Rare, Secret Rare (Full Art), Hyper Rare (Rainbow Rare), or Ultra Rare (Gold). These are only averages, of course.
There are no Special Arts in this set. It seems Character Rares / Super Rares will replace them going forward, or at least in sets that don't have Character Rares (like Star Birth).
Cards from the set should become part of our Astral Radiance set in May.