Your 'Brilliant Stars' Booster Pack May Include a VSTAR Marker!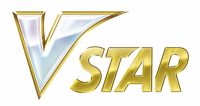 The Brilliant Stars product line was revealed last November, but today the Pokemon Center revealed something we didn't know before:
Each booster pack contains 10 cards and either 1 basic Energy or 1 VSTAR marker
These VSTAR markers will obviously be cards. We don't know what they'll look like, but we should find out soon.
It's likely you'll automatically get a VSTAR marker when you pull a VSTAR Pokemon from your pack. This would also serve to prevent the packs from being weighed by scammers.
Japan doesn't have this as a feature of their booster packs, so this will be exclusive to the international TCG.
VSTAR markers are to show when you've used a VSTAR Power. You can only use one VSTAR Power per game.
You can see all the Brilliant Stars products here. The set releases on February 25th.