Creatures Announces Winners of 2020 Illustrator's Contest!
Creatures has announced the top eight finalists for this year's illustrator contest!
The theme of this year's contest was "Cool Moments in Pokemon." Artists could submit artwork of Charizard, Pikachu, Tyranitar, Milotic, Lucario, Genesect, Wishiwashi, or Zacian. The Pokemon had to be shown in forests or towns.
The winner of the competition is an artist named "Jiro." Their Charizard artwork will be made into a promo card in the future. They will also receive 300,000 yen in prize money (about $2,800). The judges stated the following (via machine translation):
The flow of the air around the Charizard, the flame at the end of the tail, and the way the sand dust dances at the feet are wonderful. I really like the way the shadows and clouds fall on the stadium, and the space and air that can be felt in the illustrations.

---

The solid strength of Charizard and the tension immediately before the battle are beautifully expressed. While there were many vibrant submissions, this artwork had a distinctly airy atmosphere. The composition of the drawing is also wonderful.

---

It looks very cool how Charizard is going to fight. It's a highly complete illustration with various techniques masterfully deployed like lighting, coloring, and details.
The second place winner was "Kusunoki Sun" with a Wishiwashi illustration. They will receive 100,000 yen in prize money (about $930).
This is the piece that I found to be the most dramatic of all the submissions. The walls and bottom of the water are drawn with a rough touch, but I thought that it matched the situation the sardine was placed in.

---

From the wounded appearance and expression of Wishiwashi, it is a work that tells an impressive story with a single image. I want to see what will happen next. The background is rough, but I think it captures the three-dimensional effect and transparency of the water.

---

It is very well depicted. The Pokemon has gone through various hardships and come out with the tears overflowing from his eyes and wounds all over his body.
Third place is "takuyoa" with a Genesect drawing. They will also receive 100,000 yen in prize money (about $930).
I think it's a piece that feels very moving due to the cords torn off, the details in the debris, and the pose of Genesect.

---

The depth of the painting made it stand out. The details of Genesect's body are well-balanced. The shape is simple, but I felt that the texture was expressed well without being cheap.

---

The blue lighting of the research facility in the background and the yellow light of the Genesect beam contrast with the colors, and they are very cool.
The following illustrations also received acknowledgment from the judges. Each of the five artists will receive 50,000 yen (about $466).
There were 4,050 entries total. The top 50 artists were announced back in April: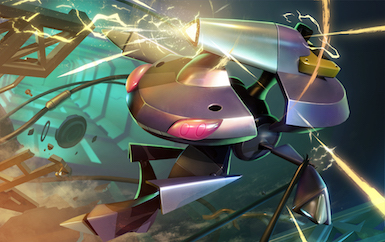 takuyoa さん
yorikane さん
シブリンガル さん
タケノコ太郎 さん
でんぢ さん
ユウイチ さん
DyG さん
Ho-oh リン さん
TAPI岡 さん
ヒダヤト リアンティ さん
ヤマタカ さん
砂川 宗一郎 さん
○A さん
crudefish さん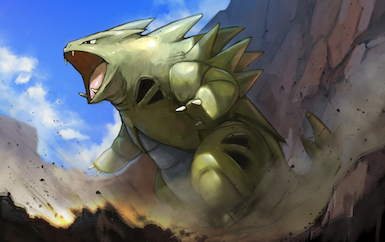 シトニ さん
スズキイオリ さん
ナカジマ ユウキ さん
ひらやま さん
ささしままい さん
ノズル さん
みる さん
魚野景 さん
仁子 さん
えすてぃお さん
タケノコノコ さん
ぱにぱに さん
白砂かに さん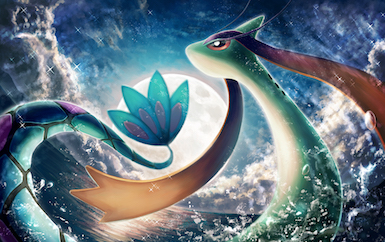 畑 健太朗 さん
Ca.OF-3 さん
momo irone さん
えぐざ さん
楠木 燦 さん
末宮 市悠 さん
西廻り航路。 さん
N氏 さん
あいらんど さん
カサイタイガ さん
せんこんさん。 さん
にそにそ さん
雲丹海苔 さん
金井 亮介 さん
雉本 ユーヒ さん
次郎 さん
橋本ルウ さん
AKI さん
sgtoon さん
ハチ さん
黒井ススム さん
塩見キキ さん
西山はな さん