Lesson From the Top — Notes on How to Make Day 2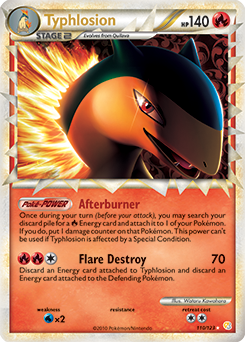 Hello and welcome back to PokeBeach! Today, my article is geared towards those who are seeking to earn their first Day 2 berth at a major championship alongside those looking to achieve a World Championship invitation. If you are reading this and have struggled with consistent placements and getting Championship Points, I'm sharing what I've learned over the past twelve years to improve as a player beyond the basics. 
I've been a competitive player since I was seven years old. My very first tournament was the 2008 World Championship Juniors Division Grinder where I used a linear Blissey deck. It focused on attaching Energy cards and attacking (not too different from today *cough cough* Pokemon Card Laboratory). Since there were so few Juniors playing at the time, I won enough of my matches to grind in, earning my first ever World Championship invitation. Fast forward to when I was ten, I won my first Regional Championship playing "Reshiflosion", a simple deck featuring Reshiram and Typhlosion  Prime. Again, I remember why I had success–the deck had only one path to victory; namely, attacking with Reshiram over and over. Yet, I don't think I was a good player as a Junior. As a Junior, I wasn't sharp or resourceful when it came to playing Pokemon. I couldn't weigh big decisions or make the best statistical move. In fact, this tunnel-vision mindset is what I believe holds back almost every competitive player from becoming a top player. Over time I learned more, getting me to where I am.
For the rest of this article, I'm going to go in-depth on what makes a good player into a great player. There are tons of coaches out there who will teach you how to sequence your plays, how to map out Prize cards, or even give tips on how to metagame. My approach, however, is to teach you from the top-down and make sure any PokeBeach subscriber understands why the correct play is correct. These are explanations behind high-level decision making, so make sure your feet are inside the ride at all times and your thinking cap is on.
How To Build A Deck
---
This concludes the public portion of this article.
If you'd like to continue reading, consider purchasing a PokeBeach premium membership! If you're not completely satisfied with your membership, you can request a full refund within 30 days.
Each week we post high-quality content from some of the game's top players. Our article program isn't a corporate operation, advertising front, or for-profit business. We set our prices so that we can pay the game's top players to write the best content for our subscribers. Each article topic is carefully selected, goes through multiple drafts, and is touched up by our editors. We take great pride in our program!