Side to Side — Inner Game and Outer Game!
Hey PokeBeach readers! I'd like to promptly set the tone of this article with a simple question: was there ever a time in a Pokemon TCG battle where you felt inferior to your opponent? Likewise, was there ever a moment where you felt that you had the upper hand on your opponent?
I'm sure many players have experienced one, if not both of these scenarios, and their adverse effects on the in-game strategies we attempt to execute. Some of these stories may be off in the past, and this introduction is making you blow the cobwebs off of those distant memories; for some, however, these recollections may have been from as recent as your last tournament. For myself, this story occurred at Madison Regionals. Allow me to set the scene for you: I was playing in the final round of the Regional Championships, and my record was 6-0-2. There was quite a bit at stake besides just winning a game, including a deeper seed within the Top 32, which would in turn reward me with further prizing provided that my second day performance paralleled the first day's. Upon looking at the pairings, I realize I'm paired up against none other than PokeBeach's very own Jimmy Pendarvis — a friend of mine in this game, and also a rival. Jimmy and I love to baffle back and forth about who is the better player, and I was 0-1 versus him in tournament games, so I had something to prove here. This match wasn't going to go as planned however, and it went downhill quite quickly. Readers, if you haven't guessed it yet, today we're going to be talking all about "tilt," otherwise known as gaining advantages via intimidation; defending yourself against tilt will also be our secondary topic.
A Brief Introduction
Allow me to briefly introduce myself! I'm 20 years old, currently residing in Toronto, Ontario. I started playing 13 years ago, dating all the way back to seven-year-old Jay eating his brother Zach's cherished Suicune card. The following year, I revoked the edible, and began to strive for consistent finishes. In 2010, I was able to win one of every single tournament, including a Battle Road (an olden League Challenge), a City Championship, a State Championship, a Regional Championships, a National Championships, and lastly the World Championships. The following year I made Top 8 at Worlds 2011, and proceeded to go into Masters very cocky — I was in for a rude awakening. I stumbled in 2013, and came just shy of my World Championship invite in 2014 by a few Championship Points; the next year, I came back with a vengeance, earning my Worlds invitation after multiple Top 8's at large events. In 2016, I was able to strive deep enough to finish within the Top 16 in North America, earning me a stipend to the World Championships in San Francisco (which I also finished Top 16 at). All of these events aided me in sculpting the player I am today, and also contributed to my ability to "tilt" people.
So, I bet you're absolutely dying to hear about the rest of the match I had with Jimmy, but that will have to wait until later on in the article! Essentially, what you need to know for now is that there is an "inner game" (what happens physically with the cards) and an "outer game" (what happens within players minds). In order to succeed at Pokemon, you must be successful within both, and tilt is just one of the few aspects of the outer game that isn't openly discussed. Let's talk about some of the tangibles of both of the following, and see how they contribute to our in-game success!
Inner Game
As I previously mentioned, inner game is referring to the things you do during the match that can affect the outcome both positively and negatively; there are various sets of skills associated within the inner game, and we can lament on this and hone them until we're Pokemon superstars. Below are examples of skills that most players must be confident in learning in order to perform at an above average level: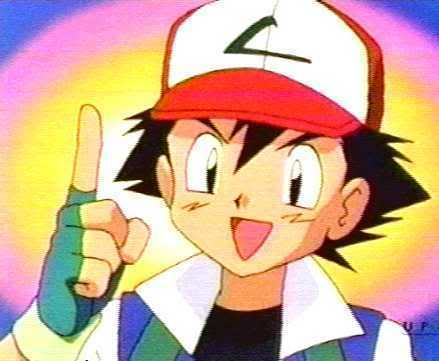 Speed (the speed of play we choose to play at)
Micro-decisions (small decisions that allow us to gain leverage)
Probability (calculating odds in-game)
Creativity (being able to discover unique solutions)
Strategic Planning (the ability to develop a plan and execute it)
All of these skills are something that we all use on a daily basis within each match, and they all intertwine in order to give us a solid win versus our opponent. Without one or the other, we'd be a weaker player immediately, so it's absolutely vital that we take advantage of our inner game in order to gain a competitive edge over our opponent.
Strategic Planning
My personal strength would be strategic planning, as I feel that I'm able to develop a game plan, see it through, and then finally execute it against my opponent. This may come off as one of the easier skills in Pokemon, but it's difficult sometimes to overview your opportunities against certain decks when your window of opportunity is so narrow.
For example, I remember in Oceania, at their Internationals I was playing against Decidueye-GX  / Vileplume while I was piloting Darkrai-EX. In the middle of the game, he had multiple Decidueye in play, a Lugia-EX in the Active spot, and a Vileplume on the Bench. Although I was extremely overwhelmed with board targets, I know the most vital part of that matchup is to KO the Vileplume in order to repetitively use VS Seeker for Hex Maniac; I kept digging for Lysandre in my deck, and eventually was able to OHKO the Vileplume with Dark Pulse, all-the-while replacing the Stadium card with one of my own in order to assure a Vileplume would not return the following turn. I could have went for the Decidueye-GX, but realized that in the long run KOing Vileplume was the stronger play. I was surprisingly able to win that game in a very close series, mostly due to the fact that I stuck by my plan since turn one!
Micro-Decisions
Just as strategic planning seems the easiest, without a doubt I feel like micro-decisions are the hardest to master. An example of a fantastic player who prides on this would be Aaron Tarbell, somebody who attributes most of their success towards knowing how to play their cards right. Micro-decisions are very minuscule decisions that stack up towards the end of the day, and by the last few turns of the game make up the bulk of your decisions. To give you a better idea of what micro-decisions are, have you ever played a Colress for 16 cards and had an insanely massive hand?
As top tier players, you and I both know it's important to plan our hand out in a way where we maximize it's potential. You might have a hand with a Max Elixir, and a Trainers' Mail — which one do you play first? The answer to this truly depends on what your goal is that turn; are you trying to get an extra Energy into play? Or are you dead drawing, and desperately need a draw card off of the Trainers' Mail? If you need the extra Energy card, the correct micro-decision is to play the Trainers' Mail first in order to potentially remove a Trainer card from your deck, and boost your probability of finding the Energy with Max Elixir. Likewise, if you needed a draw-card off of the Trainers' Mail, you'd want to play the Max Elixir first in order to remove an Energy card from the deck, and boost your probability of finding a Supporter card off of the Trainers' Mail. Simple, right? It's small decisions like this that influence whether or not we can stay in contention for a victory sometimes.
---
This concludes the public portion of this article.
If you'd like to continue reading, consider purchasing a PokeBeach premium membership! If you're not completely satisfied with your membership, you can request a full refund within 30 days.
Each week we post high-quality content from some of the game's top players. Our article program isn't a corporate operation, advertising front, or for-profit business. We set our prices so that we can pay the game's top players to write the best content for our subscribers. Each article topic is carefully selected, goes through multiple drafts, and is touched up by our editors. We take great pride in our program!