Winners of PokeBeach's May Community Blog Contest!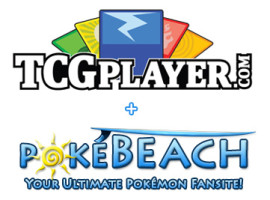 PokeBeach's May community blog contest has concluded and the winners have been chosen!
Last month's winner, John Mostowy, took it home once again with his article "Spittin' Truth On The Rogue Regal Pokémon: Serperior"! This article discusses the new Serperior line from Fates Collide. He will walk away with a booster box of Fates Collide!
This month's competition was fierce but ultimately BravoBoogie was chosen for runner-up with his entry "Vantage Point — Four Stories From Belgium Nationals". Just like the name implies it is a collection of tales from his countries' National Championship. It even includes a section from the perspective of the eventual winner. He will be awarded 12 booster packs from Fates Collide!
And, of course, all of our members who submitted community blog entries this month deserve huge thanks as well! Our community blog wouldn't be anything without you, and we thank each of you for your hard work!
Ready for June's Contest?
PokeBeach will be hosting a community blog contest every month, meaning you will always have the chance to win a booster box from TCGplayer! Second place is given 12 booster packs as well, so it's even easier to earn packs for writing articles! If you are interested in writing a blog article, please read our community blog guide.
All of these prizes are brought to you by TCGplayer.com in partnership with PokeBeach. TCGplayer's online store offers the cheapest Pokemon cards on the Internet from thousands of different sellers — you will find no better deals on Pokemon cards! So be sure to check them out any time you want to purchase or sell Pokemon cards in the future!
June's TCG Cup is Starting!

Also through our partnership with TCGplayer, PokeBeach's members can participate in monthly TCG tournaments where we will give out up to four booster boxes of prizes! The Top 32 players will also win Prize Wall points from TCGplayer, allowing you to get even more more Pokemon booster packs and promo products from their online store.
Plus, if you're a PokeBeach premium member, you'll earn double the amount of booster packs for placing high. You'll also get reserved slots and have the chance to win even more booster packs and promo products based on the deck you use. Our tournaments are just one of the many reasons to purchase a PokeBeach premium subscription, not to mention all of the insightful articles you'll read each week from the game's top players. So what're you waiting for?
(Note: The Pokémon Company International is not a sponsor or endorser of PokeBeach's tournaments, contests, or prizes, nor does the company or its affiliates have any formal association with PokeBeach. Our activities are by fans, for fans, and are not sanctioned or approved by TPCi.)