Win 16 'BREAKpoint' Booster Packs!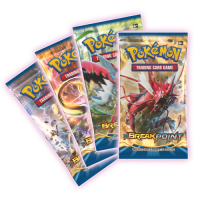 To promote TCGplayer's new Twitter account, we're holding a free giveaway for 16 BREAKpoint packs!
All you need to do is retweet this Tweet and follow both @pokebeach_wpm and @PKMatTCGPlayer on Twitter. The winner will be chosen next week. International users may enter the giveaway as well.
TCGplayer now ships to most international countries (Europe, Japan, etc.), so if that held you back from joining our premium article program before (where you can win booster packs for performing well in our tournaments), now's the time to check it out again!