PokeBeach's Community Blog Now Up!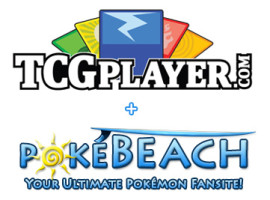 The Community Blog is now up! You can find it under the news section on the front page.
The Community Blog is a new feature where any qualified individual with a passion for writing can create a TCG article, whether it's about competitive analysis, collecting tips, thoughts about the game, experiences running tournaments, how to start Pokemon Leagues, player profiles, a favorite memory, etc. The only limit is your imagination!
To read more about writing blog articles on PokeBeach, you can check out this guide.
And the best part of this new program is that the writer who receives the most attention each month will win a booster box directly from TCGplayer.com! How cool is that? Not to mention all the exposure you will receive by publishing your article on PokeBeach!
Because the Community Blog was just opened, the monthly contest will begin today and the first winner will be crowned at the end of February. When you read an article you like, be sure to "like" it, comment, and/or share it on social media to support your favorite writers!
And don't forget, PokeBeach also offers a premium subscription! You can read extremely detailed articles every week from the game's top players, get advice directly from them, and participate in tournaments sponsored by TCGplayer where you can win double the amount of prizes and have reserved spots! These tournaments award up to four booster boxes of prizes each month along with additional promo product. The next tournament will be posted on Monday (February 1st), and at that time the price for a PokeBeach subscription will be going up. So be sure to nab a subscription now if you're interested!