Junichi Masuda Appearing on 'Pokenchi' in November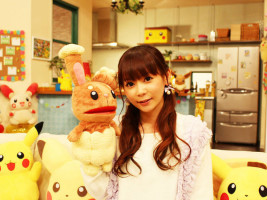 Junichi Masuda, director of Pokemon's main series games, has announced on his Twitter that he'll be making an appearance on Pokemon variety show Pokenchi, the new iteration of Pokemon Get TV (which was previously named Pokemon Smash and before then Pokemon Sunday). He will appear on the show's November 15th episode.
Masuda has appeared on the show with big news as many times as he has appeared with no news. So at this point, there is no confirmation he'll reveal anything (such as the next game). We'll have to wait to see if the show's episode summary tells us if Masuda will be coming with any kind of announcement. Even then, the summary may keep it a surprise.
It should be noted that November 15th is the release date of CoroCoro. Dun dun DUN.
We will have live coverage of the episode as it is airing, so be sure to check back here for instant updates!
In the meantime, STAR WARS!! (I'm a film student and a fan, so I had to. :p)