Build Pikachu at Build-a-Bear Workshop Early Next Year!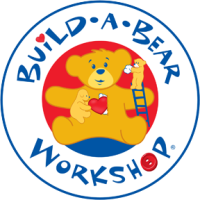 TPCi has announced that starting early next year, fans will be able to build their own stuffed Pikachu at Build-a-Bear Workshops in North America, Europe, Australia, and through the shop's website.
Fans will be able to customize Pikachu with a Poke Ball hoodie, a Charizard costume, a chip that provides Pikachu's "Pika Pika" sounds, and possibly additional options. Only those who order Pikachu online will be able to get the Charizard costume. No photos of the product or accessories have been released yet.
Everyone who buys Pikachu will also receive a "unique Build-A-Bear Workshop-branded Pokemon TCG card." I'm guessing it will be a reprint of an existing Pikachu with a stamp over it.
This partnership is likely part of Pokemon's 20th anniversary marketing plans, especially since it didn't start in time for the holiday season.