May's Community Deck List: Colorless M Rayquaza-EX!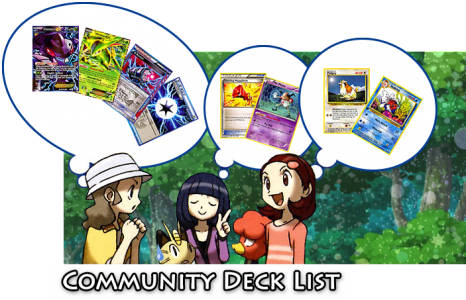 Today is TCG Tuesday! Every Tuesday, PokéBeach will post a TCG activity to the front page as part of its Activities program.

Welcome to May's Community Deck List! This monthly activity is a deck-building project where members either add or subtract three cards from a deck until time runs out. Once a week has passed, we'll have a final deck list for members to discuss!
This month's deck theme is Colorless M Rayquaza-EX from Roaring Skies. Will we see a deck list that takes full advantage of its strengths and combos it with cards that will make for a tier 1 deck? We'll find out soon – it all depends on you!
Registration
Registration is not required! Everyone can join in by posting below.
Rules & Info
You may only make a total of three suggestions per post (adding or removing three cards).
There is no deck list to start out with – players must build the deck three cards at a time from scratch.
You must post reasoning for each of your choices or your post will be removed.
You cannot suggest to add cards if the deck already contains 60 cards. You must suggest to remove a card first.
The YPPPY rule is active: you must wait for three other people to post before you can make another post.
The first post below will periodically be updated with the compiled deck list thus far.
Useful Links
Have fun, Trainers! Be sure to always check PokéBeach's front page for current tournaments and events. Good luck!