May's English Set: 'Roaring Skies', First Info Revealed!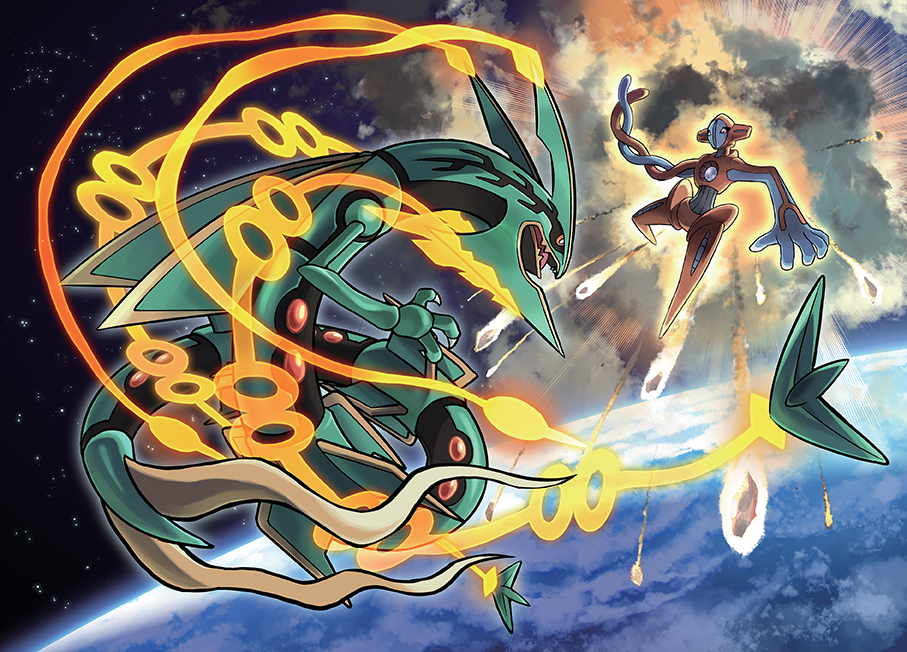 We've received exclusive information that the next English set will be named Roaring Skies. It will hit store shelves on May 6th and will contain over 100 cards. The set will feature a horde of Dragon-type Pokemon and will be themed after the sky and "the edge of space," of course in reference to the Delta Episode.
We can confirm that the set will include M Rayquaza-EX, M Latios-EX, Thundurus-EX, Hydreigon-EX, Deoxys, Dragonite, and Zekrom. There will be 11 new Pokemon-EX, including 4 Mega Evolution Pokemon.
The set will also feature two brand new Energy, called Mega Turbo Energy and Double Dragon Energy. They are said to boost the power of certain Pokemon, with Double Dragon Energy's effect being most obvious.
Roaring Skies will be the English equivalent of Emerald Break, releasing in Japan on March 14th. We know very little about the set so far aside from this news story, but that will probably change in the next few weeks.
(日本の皆様!アメリカの新段ロァーリングスカイズにはメガレックウザEX、メガラティオスEX、ボルトロスEX、サザンドラEX、デオキシス、カイリュー、ゼクロムが収録されるらしいです! 更にメガターボエネルギーとダブルドラゴンエネルギーも判明!)
To discuss Roaring Skies, check out this forum thread!