'Double Crisis: Aqua vs. Magma,' Kyogre/Groudon Box Sets, Latios/Latias Trainer Kit in Spring 2015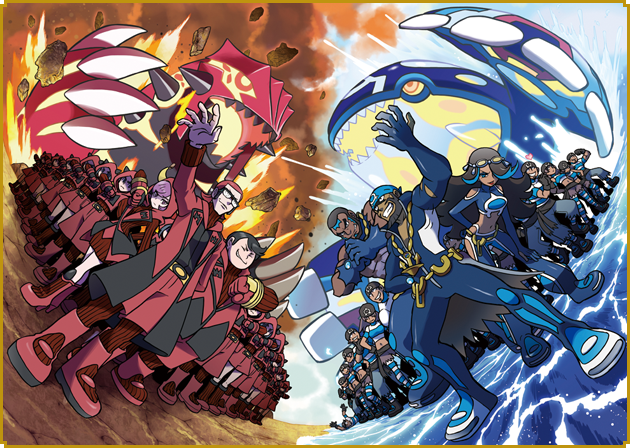 We can now exclusively reveal three upcoming products for spring 2015!
On March 25th, the Japanese Team Magma vs. Team Aqua Double Crisis mini-set will be released in America as two box sets called Double Crisis: Aqua vs. Magma. Each box, themed after one of the two teams, will include four Double Crisis 7-card booster packs and a collector's pin featuring either the Team Aqua or Team Magma logo. The Double Crisis mini-set itself will consist of 28 cards in total, including 8 holo cards.
In addition to the Primal Groudon and Primal Kyogre Collections on March 4th, releasing on March 19th are a "Groudon Box Set" and a "Kyogre Box Set." Each package will feature a jumbo card and holo card of one of the two Pokemon. Three booster packs will also be included.
Lastly, on April 29th, a "Latios and Latias Trainer Kit" will also hit store shelves and will feature holos of the two Pokemon in two 30-card decks. The package will come with a how-to-play guide, a playmat, a deck box, damage counters, a coin, and a TCG Online code card. The original EX Trainer Kits from 2004 featured Latios and Latias, so this is a cool callback to the Ruby and Sapphire era that the TCG is once again in.
To discuss this news, check out this thread on our forums!