'Pokemon TCG,' 'Puzzle Challenge' Coming to Virtual Console in November; More ORAS Demo Distributions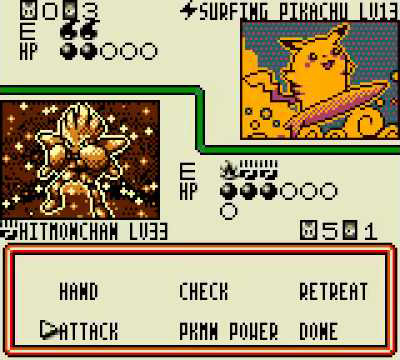 A new Nintendo press release has announced that the Gameboy Color games Pokemon Puzzle Challenge and Pokemon Trading Card Game will be available on the 3DS Virtual Console starting November 6th and 13th for $4.99 and $5.99, respectively. The TCG was first available to European and Australian fans in July, but now it's coming stateside!
Tomorrow Pokemon.com will be releasing OR/AS demo codes to all who have signed up for its Pokemon Trainer Club. However, Nintendo has also announced additional ways through which the codes will be distributed in the United States:
Codes will be distributed at select cinema locations nationwide from Nov. 7–Nov. 13 (while supplies last).
Check with your local retailer during the holidays to find out about special demo code giveaways (while supplies last).
Get a code with your purchase of the new Pokémon Art Academy game (out Oct. 24) when you buy from Nintendo eShop on your Nintendo 3DS or 2DS system.
You'll also get a code with your purchase of one of two classic Pokémon games coming to the Virtual Console service on Nintendo eShop: the Pokémon Puzzle Challenge game (out Nov. 6) or the Pokémon Trading Card Game (out Nov. 13). You'll find your free demo code on your eShop receipt (download codes available while supplies last).
Codes will be emailed the week of Oct. 31 to select Nintendo customers with Nintendo Network IDs who have signed up to receive promotional emails from Nintendo.
Codes will also be distributed during the holiday mall tour from Nov. 24‒Dec. 21 at 16 different locations throughout the nation. Talk to a staff member to try out Pokémon Omega Ruby, Pokémon Alpha Sapphire or any of the featured Nintendo 3DS games to receive two codes—one for you, and one for a friend (while supplies last).