Diancie Movie Premiere and Pokemon Advanced Marathon on November 8th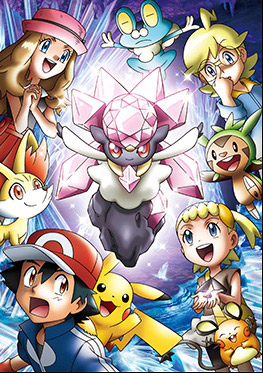 Diancie and the Cocoon of Destruction will air on Cartoon Network on Saturday, November 8th, at 2:30 PM. If you want to be spoiled, you can read the movie's summary here.
A Pokemon Advanced marathon focusing on Team Aqua and Team Magma episodes will also air 2.5 hours before the movie's premiere. This is where you can catch Tabitha before he started inhaling Pokeblocks.
A Ruin With a View – 12:00 p.m.
Stairway to Devon – 12:30 p.m.
A Three Team Scheme! – 1:00 p.m.
Spheal of Approval – 1:30 p.m.
Fight for the Meteorite! – 2:00 p.m.