'Pokken Tournament' Announced!
An online stream is currently taking place on Japan's NicoNico video service where Pokemon's president and CEO, Tsunekazu Ishihara, is currently announcing a new Pokemon title! Our coverage is live, so any bullet points and screenshots we take will be added below.
To discuss this news, check out this thread on our forums.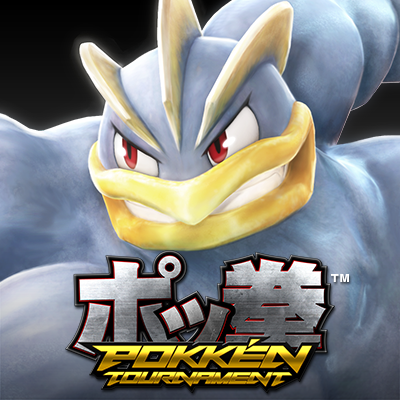 The official English Pokemon site just uploaded the trailer seen in the stream, stating once again the game will be released in Japanese arcades in 2015. The video can be seen below.
No word yet on if the arcade game will be released elsewhere.
It's an arcade game. ._. It will be released in Japan in 2015.
The title of the game is "Pokken Tournament." It is a fighting game.
The Pokemon people are meeting the Tekken Fighter people.
They just showed Tekken Fighter, a fighting game, and the people from Namco Bandai.
They showed the Lucario vs. Blaziken shot from last year.