Bronzong from 'Hyper Metal Chain Deck'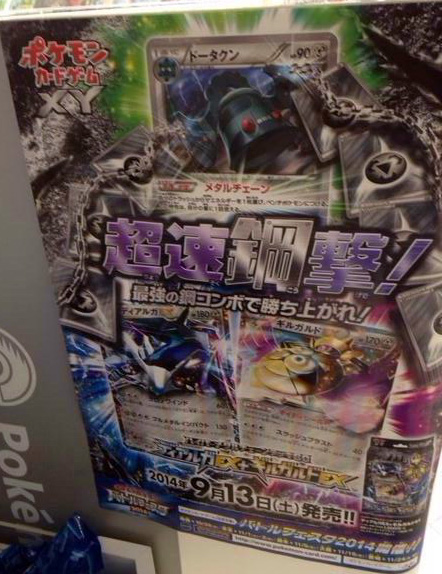 Bronzong from the "Hyper Metal Chain Deck," which will be released alongside Japan's Phantom Gate on September 13th, has been partially revealed on a Pokemon Center poster. Thanks goes to Franco T. for the photo and translation!
Bronzong – Metal – HP90
Stage 1 – Evolves from Bronzor

Ability: Metal Chain
Once during your turn, you may choose 1 Metal Energy from your discard pile and attach it to 1 of your Benched Pokemon.