Pokemon Card Game BW Starter Sets
We might get the first batch of pre-prerelease scans tonight.
While we still have no information about the first Black and White TCG set, a few more "preview" products are being released prior to its probable October or November release. In addition to the "Journey Partner" promo collections that were recently announced, a new "Pokemon Card Game BW Starter Set" and "Pokemon Card Game BW Starter Set for Girls" will be released on October 29th for 1,980 yen each. Both packages, aimed toward either boys or girls, comes with a 30-card deck, 20 damage counters, two sheets of status markers, a coin, a playmat, a guidebook on how to use the deck, and a how-to-play DVD. Both decks will feature different cards as well as different packaging, as you can see below. This is the first time in the history of the TCG that there has been a distinction between boy and girl products.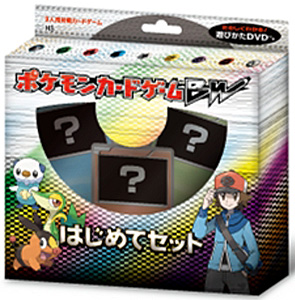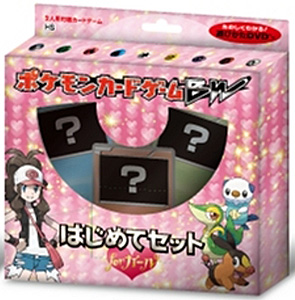 Additionally, on November 20th, deluxe versions of the aforementioned packages will be released for 3,150 yen each. In addition to what the regular packages have, they come inside a trunk case will a deck box, deck sleeves, and notepad. Images of the two products are below – the first one is the boy version while the second one is the girl version. Thanks go to Bangiras for translating the above information!