Pokemon First Season Johto Episodes to Air!
Pokemon First Season Johto Episodes to Air!
By: [Water Pokémon Master] — Thursday – May 6th, 2004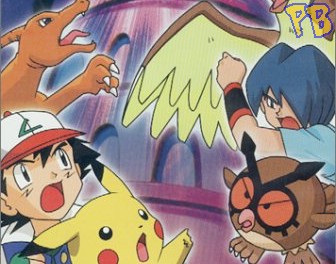 »Johto Journey Episodes on Cartoon Network: Remember the first and good Johto season 3 episodes? Remember episodes such as Ignorance is Blissey, Don't Touch that 'Dile, and Spinarak Attack? Remember the days when Ash first battled Falkner and Bugsy for badges and there was some gender confusion to if Bugsy was a boy or girl? Well, it has been so long since I have seen the first season Johto episodes that I actually started to think I made some of them up in my head. Anyways, the first season of Johto, called the Johto Journeys (Season 3), will be beginning to air on Cartoon Network in the beginning of June, which hasn't aired as new episodes on Kids' WB since the years 2000-2001! Stay tuned to PokeBeach for what episodes will air as well as when they will air.
News/Event Reminders


»Be sure to sign up for our Pokemon Apprentice League in the forums if you have downloaded Apprentice. If you want to download Apprentice and sign up for our league, join our message boards by [clicking here], and then going to Pokemon League under Apprentice League and reading through the three topics, which is where you download it and sign up.