EX Hidden Legends Logo
By: [Water Pokémon Master] — Wednesday – May 5th, 2004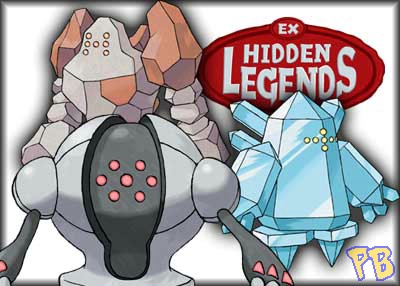 »Next Set Logo: Apparently, the above logo is of the next EX set that will be released in America, named EX Hidden Legends. Many people believe that the logo is not real, since it is sort of……plain, but apparently, it will be the official logo. I actually like the font they use, but I too think it is a bit plain. Remember, the EX Hidden Legends pre-release tournaments are during the first two weeks of June.
News/Event Reminders


»Be sure to sign up for our Pokemon Apprentice League in the forums if you have downloaded Apprentice. If you want to download Apprentice and sign up for our league, join our message boards by [clicking here], and then going to Pokemon League under Apprentice League and reading through the three topics, which is where you download it and sign up.