Pokemon Fire Red and Leaf Green is Official
Pokemon Fire Red and Leaf Green is Official
By: [Water Pokémon Master] — Monday – May 10th, 2004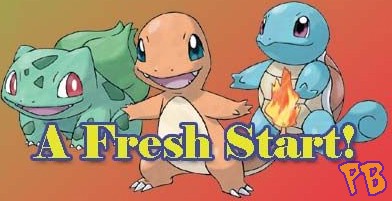 »Fire Red and Leaf Green: Pokemon.com has officially confirmed the existence of Pokemon Fire Red and Leaf Green. Of course, we already knew they would be coming out in the United States and that they would be called Fire Red and Leaf Green and not Red and Blue a long time ago, but now we can say it is 100% confirmed. Anyways, in case you forgot from one of our previous news stories, the released date for Fire Red and Leaf Green will be September 9th, 2004. To read the article Pokemon.com posted, [click here].
News/Event Reminders


»Be sure to sign up for our Pokemon Apprentice League in the forums if you have downloaded Apprentice. If you want to download Apprentice and sign up for our league, join our message boards by [clicking here], and then going to Pokemon League under Apprentice League and reading through the three topics, which is where you download it and sign up.