Anime, Gameboy, and TCG News
Anime, Gameboy, and TCG News
By: [Water Pokémon Master] — Sunday – March 28th, 2004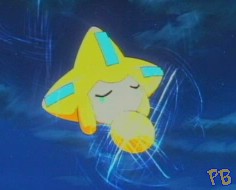 »Jirachi Wishmaker Release Date: According to Amazon.com, the 6th Pokemon movie, Jirachi Wishmaker, will be released on VHS and DVD June 1st of this year! To read a summary of the movie, you can check out the distributors' website, Disney and Buena Vista, by [clicking here].
»More Info on Pokemon Episodes for GBA: Since last July, we have been reporting that 4Kids would be releasing some of their shows on Gameboy Advance. Incase you are not familiar with what I mean, Nintendo will put 3 episodes of Pokemon on to a GBA cartridge where you can actually watch the episodes on your GBA! Now, new info has been released and we know that the episodes they will be releasing for the GBA will be Johto episodes. The GBA episode cartridges are set to come out at the end of the year.
»Season 8 TCG Kits: Season 8 Kits are now being sent out to Pokemon Leagues! What are in the kits? Well, you can win a holographic #15 EX Dragon Flygon promo as well as another badge! Also, for now on, there will be no more jumbo cards since Nintendo feels that players aren't really interested in them. Be sure to go play at your local Pokemon League so you can win these great prizes.