Fire Red & Leaf Green Video Plus More Screenshots, Mudkip Promo Holo
Fire Red & Leaf Green Video Plus More Screenshots, Mudkip Promo Holo
By: Water Pokémon Master — Wednesday – January 7th, 2004

»Fire Red/Leaf Green Screenshots and Info: The official Japanese website now has more screenshots of Fire Red and Leaf Green divided into five pages. Instead for you having to go through all the pages and trying to read the Japanese, I'll give you a rundown of the screenshots.
Page 1: Introduction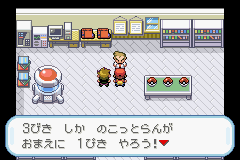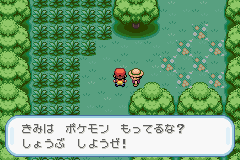 The first screenshot is of you next to your rival before you get your starter. The second screenshot is of you as a girl talking to someone on your journey.

————————————————————————————————




Page 2: Enhancements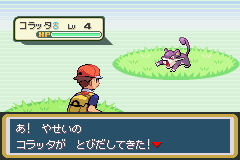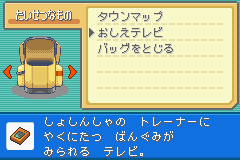 The text in the game in now slightly larger compared to the scrunched up text in Ruby and Sapphire. The right picture is of your backpack.

————————————————————————————————




Page 3: PokéDex Enhancements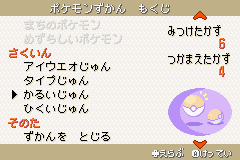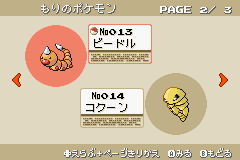 The PokeDex can now tell you where you can capture a Pokemon and it now gives you information on evolutions.

————————————————————————————————




Page 4: Wireless Features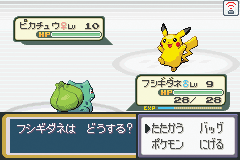 With the new wireless adapter that comes with the games for free, you can chat with people as well as to battle and trade. The first screenshot shows what the chatting is like and that you can chat with up to 4 other players. The second one is of a wireless battle, as shown by the wireless adapter symbol in the upper right hand corner.

————————————————————————————————




Page 5: Compatibility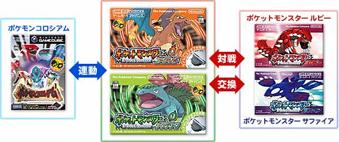 Basically, Pokemon Colosseum, Ruby and Sapphire, and Fire Red and Leaf Green are all compatible with one another.

————————————————————————————————


The Japanese site also put up a video that shows several clips of Fire Red and Leaf Green. [Click here] to download the video (or right click it and click 'Save As'). You need Windows Media Player to open the video.

————————————————————————————————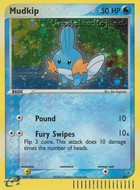 »Promo Holo Mudkip!? What?!: It would seem as if the United Kingdom is in for something special. Tournament organizers in the UK will be receiving 24 holo Mudkip Promo cards! As seen on the right, the Mudkip card is one from Ruby and Sapphire and features a PokeBall stamp in the lower right corner of the card picture (click the card for a larger scan). The promo is #5, possibly meaning that Torchic and Treecko could be #6 and #7. No plans have been released yet to if the card will be released outside of the UK, though it is highly likely it will be since it is a numbered promo. Thanks to ukpokemonpro for posting the scan at PokeGym!

On a side and more personal note, if anyone lives in the UK and happens to get an extra copy of the card, I would be interested in trading it for something. You can e-mail me at PokeBe[email protected] to contact me incase you're interested.

»Minor Update: Since many people have been complaining on how they can't contact me, I have made my username that is underneath each news story title clickable. When you click it, your e-mail program will open with my address and subject filled in. All you have to do is write the e-mail you want to send me.
News/Event Reminders


»Check the Pokémon Release Dates in the Right Menu towards the bottom for updated release dates on Pokémon Heroes, Colosseum, and Fire Red and Leaf Green as well as other things