happy thoughts
Forum Head
Articles Head
Elite Member
Advanced Member
Member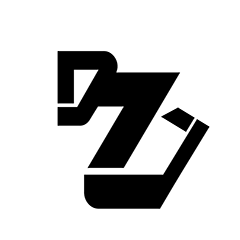 Set logo by Nemes, set symbol by me​
Research into the strange energy coming from Eternatus has continued. Those leading the research efforts have given this mysterious force a name: the Cheerfultility. How did it come into being? What causes it to make some Pokemon calm and kind, and some Pokemon lash out in brutal rage? Can it be isolated and controlled, or are the humans, who are slowly being affected by the Cheerfultility themselves, biting off more than they can chew?
Hello again, friends. Sword & Shield: Cheerfultility (CFT) is the sequel set to
Sword & Shield: Dual Destinies
. I miss when TCG sets had lore. It made them much more interesting. I also think that, in terms of our Lackey metagame, we don't have any cohesion among our sets, by virtue of the fact that all of our sets are individual projects. Cheerfultility aims to bridge that gap somewhat by not introducing any new mechanics from Dual Destinies and simply enhancing the gameplay that the first set brought.
The set symbol is a combination of L, D, and 2. Pretty neat, huh?
Sword & Shield: Cheerfultility features the following:
- 112 new cards, plus 4 full art Supporters
- More Light and Dark Pokemon, with blanks by RuneScript
- Artwork by more than three dozen new artists
You can see all the cards in the stash found
here
. Here's the set list:
001/112 Scyther
002/112 Kleavor
003/112 Alolan Exeggutor V
004/112 Dark Bellossom
005/112 Cacnea
006/112 Light Cacturne
007/112 Deerling
008/112 Sawsbuck
009/112 Karrablast
010/112 Dartrix
011/112 Snom
012/112 Frosmoth
013/112 Calyrex
014/112 Growlithe
015/112 Dark Arcanine
016/112 Cyndaquil
017/112 Quilava
018/112 Typhlosion
019/112 Slugma
020/112 Magcargo
021/112 Light Entei
022/112 Litten V
023/112 Alolan Vulpix
024/112 Alolan Ninetales
025/112 Psyduck
026/112 Dark Golduck
027/112 Slowpoke
028/112 Light Slowbro
029/112 Magikarp
030/112 Gyarados
031/112 Lapras
032/112 Omastar V
033/112 Pikachu
034/112 Alolan Raichu
035/112 Voltorb
036/112 Light Electrode
037/112 Shinx
038/112 Dark Luxio
039/112 Dark Luxray
040/112 Joltik
041/112 Galvantula
042/112 Toxtricity V
043/112 Galarian Ponyta
044/112 Galarian Rapidash
045/112 Alolan Marowak
046/112 Gastly
047/112 Light Haunter
048/112 Light Gengar
049/112 Hisuian Typhlosion V
050/112 Cosmog
051/112 Cosmoem
052/112 Lunala
053/112 Sinistea
054/112 Dark Polteageist
055/112 Shadow Rider Calyrex
056/112 Cubone
057/112 Hitmonlee
058/112 Hitmonchan V
059/112 Shuckle
060/112 Gligar
061/112 Gliscor
062/112 Drilbur
063/112 Light Keldeo
064/112 Mudbray
065/112 Dark Mudsdale
066/112 Hisuian Decidueye
067/112 Stufful
068/112 Light Bewear
069/112 Stonjourner
070/112 Oddish
071/112 Light Gloom
072/112 Dark Gloom
073/112 Light Vileplume
074/112 Zarude
075/112 Magneton V
076/112 Light Jirachi
077/112 Excadrill
078/112 Escavalier
079/112 Jigglypuff V
080/112 Teddiursa
081/112 Ursaring
082/112 Ursaluna
083/112 Stantler
084/112 Wyrdeer
085/112 Lugia
086/112 Skitty
087/112 Light Delcatty
088/112 Shaymin
089/112 Hisuian Zorua
090/112 Dark Hisuian Zoroark
091/112 Rowlet
092/112 Wooloo
093/112 Dubwool
094/112 Ancient Heavy Ball
095/112 Brendan's Vengeance
096/112 Dark Whistle
097/112 Forked Road
098/112 Gold's Calm
099/112 Guzma's Destruction
100/112 Ironwood Forest
101/112 Jasmine's Deception
102/112 Lake Ball
103/112 Madame Boss's Directive
104/112 Marnie's Tactics
105/112 Max Repel
106/112 Poke Flute
107/112 Red's Recovery
108/112 Sabrina's Persuasion
109/112 Sonia's Strategy
110/112 Standoff
111/112 Starry Sky
112/112 Tea Party
113/112 Guzma's Destruction
114/112 Jasmine's Deception
115/112 Marnie's Tactics
116/112 Sonia's Strategy