Pokemon Worlds 2023 to Feature Festival, Pikachu Parade, Orchestra, Cruise, and More!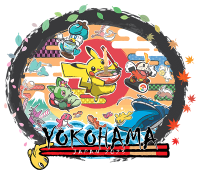 Pokemon Japan has announced several shows and activities that will take place at this year's Worlds in Yokohama!
The events will take place from August 8th through August 14th.
Most of the events require reservations via a lottery system, including the Pokemon Center. You can pick your top three preferred dates and times for most of them. You can also choose to bring a certain number of guests with you. All of the events are free.
To reserve tickets and find out more information, check out this website. You will need to register an account. You can apply for tickets between now and July 3rd. You will be notified which event tickets you won on July 13th.
The only experiences that don't require a reservation are the Pikachu Gathering, the Pokémon Trainer Cruise, and Pokégenic. The "Pokémon x NHK Symphony Special Orchestra" is a ticketed event separate from the rest of the events.
---
Pokémon Matsuri Park
A Pokémon matsuri (Japanese styled summer festival) will be held at Rinko Park in Yokohama! There will be many fun yatai (festival stalls) themed around the Pokémon Video Game series, such as "Magikarp Fishing" and "Poké Ball Throw". Enjoy the festive Bon Dance around an extravagant yagura stage with arranged tracks from the Pokémon Video Game series and Japanese taiko drum performances!
---
We Move!! (Pokémon Fantastic Live Show)
Pikachu gather at Rinko Park in Yokohama! Once night falls, their luminescent stage show set in a serene forest may touch your heart! Let's have the best summer ever with Pikachu!
---
Imagination! Into the Next!! (Pokémon Fantastic Live Show)
A new evolution of Pokémon live shows is coming this summer!
Pikachu, Lucario, Greninja, and other Pokémon are coming to liven up Yokohama's historic Red Brick Warehouse! A luminescent night show with splash effects and projection mapping will make this summer one to remember!
---
Pikachu Gathering!! (Pokémon Fantastic Live Show)
A charged-up parade of Pikachu will be underway along Yokohama's Grand Mall Park! You won't want to miss their adorable march!
---
Let's Celebrate! The Pokémon Parade!! (Pokémon Fantastic Live Show)
A special Pokémon dance parade will be held on Monday, August 14th! See Pikachu, Sprigatito, Fuecoco, Quaxly—and maybe even some rare Pokémon! Enjoy the excitement of the final day of the 2023 Pokémon Worlds Celebration in Yokohama!
---
Pokémon Trainer Cruise
A luxury cruise ship is coming in to port in Yokohama! Climb aboard the NIPPON MARU for a Pokémon Trainer Cruise with special decorations. Pokémon Trainers from all over the world are waiting to meet you, so bring your Nintendo Switch™ or Pokémon Trading Card Game deck to enjoy some casual battles and trade!
---
Pokégenic
Pokémon sightings are popping up all over Yokohama!
Photogenic decorations will be placed all over the Yokohama area, including themed areas featuring Pokémon from each region and more! Seek, snap, share, and enjoy!
---
Pokemon Center
The Pokémon World Championships are coming to Japan for the first time, and to help celebrate, the Pokémon Center Worlds Store will be open to fans during the tournament! The store will feature two lines of World Championships-exclusive merchandise as well as a curated selection of products from Pokémon Center.
The image to the right shows some of the exclusive merchandise available at the store, including the Yokohama Pikachu Deck.
---
Pokémon x NHK Symphony Special Orchestra 2023
(This one is not available through the above website. It's a separate event.)
Pokemon fans looking for more refinement can look forward to a 90-minute performance of franchise favorites by the NHK Symphony Orchestra on Aug. 10. Tickets are available through vendor E Plus (fees apply), but the show will also be streamed on the official Pokemon YouTube channel for free.
Tickets cost 3,000 yen. If you're from Japan, you can purchase tickets now. If you're from another country, you can purchase them in "late June."